G1X Mark II Flash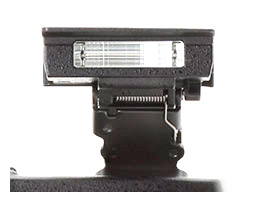 Powershot G1X Mark II Built-in Flash
This post will give you all you need to know about the The G1X Mark II flash. It's convenient to use and handles many flash-needy situations, but it also has a few shortcomings you need to know about.  
My shooting style dictates that I try to use the existing light whenever I can. There are also times when I am really glad the built-in light is always there for me when I need it.
I prefer the compact and more powerful 270EX II flash attached to the G1X Mark II hot shoe when I know ahead of time I'll be shooting with flash and want bounce light capabilities.
If I am using the EVF viewfinder, then you must use the built-in pop-up flash on the Mark II rather than a hot shoe flash because the hot shoe flash is needed for the viewfinder.
Powershot G1X Mark II Flash Modes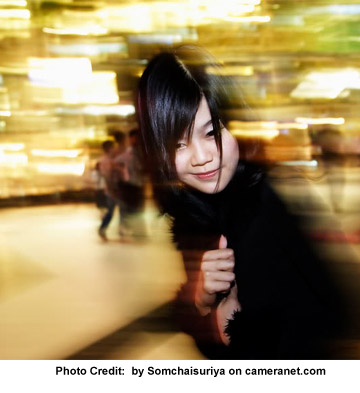 AUTOMATIC. - set it and forget it. Will fire when lighting conditions dictate it.
MANUAL. On-Off - turn it on only when you want to use it.
SLOW SYNCHRO. with red-eye reduction.  Use it to get more ambient light to show up, often getting some creative blur blended with subject sharpness.  See the photo on the right.
SECOND CURTAIN.  Use it to have the desired blur trailing behind your moving subject.  It take a bit of practice to learn how to use this and get a creative result.  There is no precise way to control the exact split second that the strobe will fire.
G1X Mark II Flash - Range
At wide angle setting (f/2 maximum aperture) the flash has a range of 1.6 to 22 feet. At full telephoto setting (f/3.8 maximum aperture) the flash has a range of 4.6 to 11.4 feet.
These distance ranges are typical for compact cameras and do well for most snapshot photography. A common mistake of amateur photographers is to use this type of flash when shooting distant subjects like their child in the school play or receiving their diploma up on stage.
g1x mark ii alternative flashes
If you want more power or if you want to be able to bounce the flash for more pleasing lighting, you need to consider alternatives for the flash that comes on the G1X Mark II.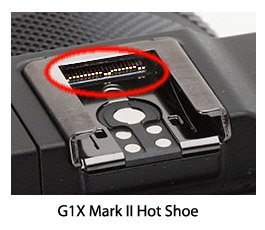 Compatible flashes will
all fit the G1X Mark II
---
Final Comments on pop-up flashes
BEST. They are the absolute most convenient flash to use, because it is a simple task to activate them for use and they are always with you and take up no extra room in your pocket, or camera bag. You know they always with synchronize properly with the cameras shutter and the automatic exposure is very accurate.
WORST.  They are not powerful enough to cover subjects at distance. The are a small light source and therefore create distinct shadows.  They are not the best at all for portrait and macro photography.
Have a blast. Keep shooting Your Canon!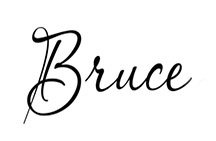 Bruce Lovelace is the publisher of Canon Camera Geek. Read more about him on the About Page. He also publishes how to articles and camera gear reviews at the Photography Tips website.
View some of Bruce's photos on Instagram  and Flickr.   Join the tribe of followers on YouTube. Bruce also runs photo workshops and provides 1 on 1 digital photography coaching.
---
---