Which Canon 24-70mm Lens is best?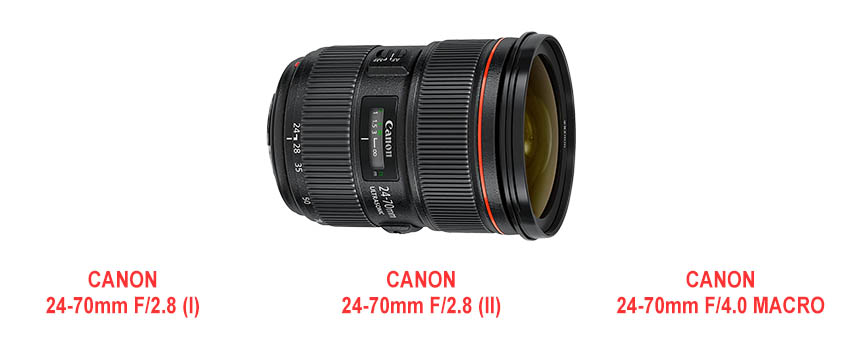 Which version of the Canon 24-70mm is best for you?  This post will help you decide.
It's a common dilemma. You see it happens a lot with Canon photography gear. In a valiant effort to improve the equipment they make, lens makers like Canon come out with new variations of popular lenses quite often. You like the 24-70mm zoom range
Can you tell whether the 24-70 f/2.8, or the Canon EF 24-70mm f/2.8 II, or the Canon EF 24-70mm f/4.0 IS Macro lens was used to take this adorable photo below.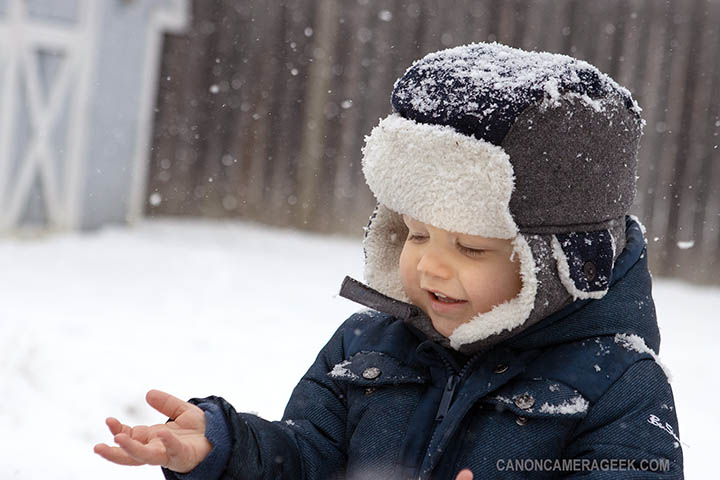 "Toddler's First Snowfall"
Can you tell which Canon 24-70mm lens was used?
Lens was set at 70mm at f/4.5


That's great, but how do you know which lens is right for you? Canon has 3 versions of their popular walk around lens, the EF 24-70mm. Not only do the price levels vary significantly, but all 3 lenses have distinct advantages and disadvantages.
Here's a table  with a comparison of the Canon EF 24-70mm I, the Canon EF 24-70mm II, and the Canon EF 24-70mm f/4.0.
CANON 24-70MM LENS COMPARISON
MODEL
CANON 24-70MM f/2.8 (I)
CANON 24-70MM f/2.8 (II)
CANON 24-70MM f/4.0 IS
PRICE
(VARIES)
$400-$600 Used
$1,900 New
$900 New
RELEASE
DATE
November 2002
September 2012
November 2012
MAXIMUM
APERTURE
f/2.8
f/2.8
f/4.0
WEIGHT
34 ounces
28 ounces
21 ounces
FILTER
SIZE
77mm
82mm
77mm
This comparison of the three Canon 24-70 lenses shows only the most important differences. Most other comparison of specs don't translate into significant performance differences. I decided on the 24-70 f/2.8 version one. I'll tell you what I liked and what I didn't like about my pick in a minute and maybe you can learn from my experience.  
Here's the recommendation for which version of the Canon 24-70 is best for you.
1. when is the 24-70 f/2.8L (I) the best choice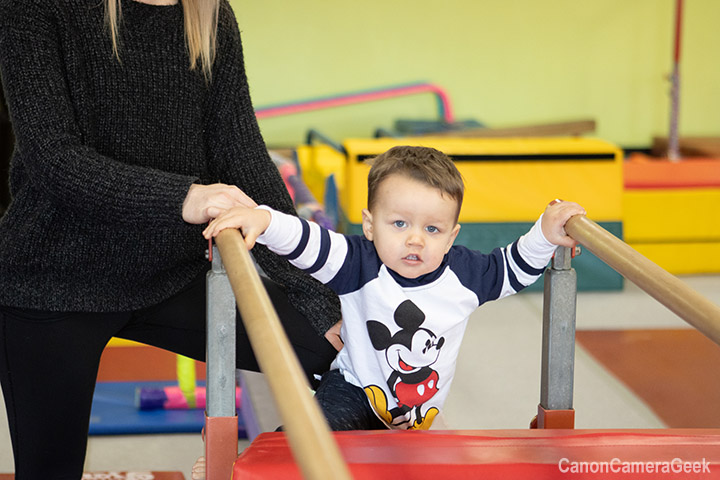 Darkly lit gym. Canon 90D, Canon 24-70mm f/2.8 (I), f/2.8 for 1/125 second, ISO 1000


The Canon EF 24-70mm L first version is the one you should pick if any of these conditions apply to you.
BUDGET: You have a very limited budget. This 1st version of the 24-70 was introduced in 2002 and quickly became one of the lenses of choice for wedding and event photographers. It was discontinued in 2012.
PRE-OWNED. The first version of this lens was discontinued in 2012. This makes it hard to find a new on one.
I chose to buy a used EF 24-70mm f/2.8 (I) . I couldn't justify spending $2,000 on a lens zoom lens like the second version of the f/2.8 when I already had two 24-105 lenses in my gear box.
This post contains affiliate links and the publisher may be compensated if you make a purchase after clicking on my links, at no cost to you.

KEH: WHERE I BUY CANON GEAR
"I've found that the condition of the used equipment from KEH is excellent and a whole lot cheaper than buying new" - Bruce, the Canon Camera Geek
There are ton of version one of this lens on the used market. You can get your hands one of these fast, professional, perfect walk around Canon "L" lenses for about 1/3 of the price of a new 24-70 f/2.8 (II).
if you have a larger budget for one of the 24-70mm lenses, then the second version of the 24-70, the Canon EF 24-70mm f/2.8 II is your choice.
2. when is the 24-70 f/2.8L (II) the best choice
IMAGE QUALITY. This is the best choice when you won't compromise on quality. This second version improved on the already strong image quality performance of the first version and took it to a whole new level.
SPEED. The maximum aperture of f/2.8 lets in twice as much light as the f/4.0 version of the 24-70mm lens. That opens up more opportunities to shoot is less than ideal lighting situations.
FOCUSING. Version II of the f/2.8 24-70mm lens also is improved in speed of focusing. You'll like that for action photography and shooting video.
Overall the Canon 24-70mm f/2.8 IS Macro is the best choice for image quality and performance, It's justifiably the most expensive version too.
3. when is the 24-70 f/4.0 macro the best choice
CLOSE FOCUSING. You want the versatility of the 2.5X zoom, but also want the ability to get up close and personal with your subject.
BLUR CONTROL. This is the only one of the three 24-70 lenses with image stabilization. It won't freeze moving subjects, but this is a big plus when shooting stationary subjects at slower shutter speeds. The f/4.0 version gives you the ability to use a shutter speed about 3 stops slower than either of the f/2.8 versions of the Canon 24-70mm lens.
SAVINGS. An f/4.0 lens can be made with a lot less glass that an f/2.8 lens. They cost about half the price of the newer f/2.8 lenses.
why i picked the 24-70 f/2.8 (I)
I'm cheap and didn't want to invest $2000.00 for a walk around lens.
I already have two f/4 L  zoom lens that covers the same focal lengths (and more). I already own two 24-105mm f/4.0 lenses.
I wanted to test the quickness of the 24-70mm f/2.8 in lower light situations.
See #1 above.
how I tested the 24-70mm lens
I try not to dive too deeply into technical lab testing mode. I just want my photos to come out nice. I combine a few sharpness tests with out in the field practical tests.
If there are any major defects, including chromatic aberrations, vignetting, pincushion or barrel distortion, or just plain lack of sharpness they'll show up.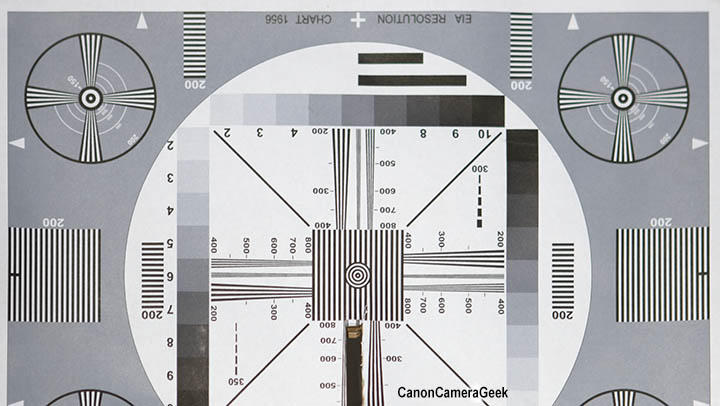 My Canon lens testing target


I tested the 24-70mm lens by using a sold tripod and the self-timer in bright sunlight with a fast shutter speed to eliminate any chance of blur from movement.
disappointments with my 24-70 f/2.8
I was only mildly surprised by the lack of sharpness in the corners when the lens is wide open. This is typical of zoom lenses, but it was a little more than I was anticipating. As expected the sharpness improved markedly as soon as you start stopping the lens down from its widest opening of f/2.8
"Toddler Balance Beam Walk"
Canon 90D, Canon 24-105mm (I), f/2.8 for 1/320 second, ISO 1600


This is not a deal breaker if you're shooting portraits and snapshots as the important part of your subject is rarely at the edge of your frame.
Edge sharpness is more critical in landscape photography. You'd likely never shoot a typical landscape photo with your lens wide open. That makes that shortcoming irrelevant.
What about a situation where you'll want to shoot with your 24-70mm lens at it's maximus aperture? This lens would be a poor choice for photography of the nighttime skies.
The tricky thing about lens tests is that there is significant variations from one copy of a lens to the next. Unless a reviewer has tried and tested dozens of copies of a lens, single reviews can be misleading. The key is to seek out  a source of dozens, or even hundreds, of photographers who have used a specific lens.. -  Bruce Lovelace, Amazon Addict.
As an Amazon affiliate Canon Camera Geek receives a small commission from qualifying purchases, at NO added cost to you.
I hope this comparison of which Canon 24-70mm lens is the right choice for you was helpful. For related 24-70 lens topics, see the links below my signature.
Have a blast. Shoot a Canon.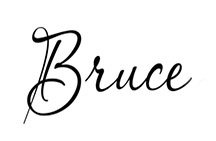 Bruce Lovelace is the publisher of Canon Camera Geek. Read more about him on the About Page. He also publishes how to articles and camera gear reviews at the Photography Tips website.
View some of Bruce's photos on Instagram  and Flickr.   Join the tribe of followers on YouTube. Bruce also runs photo workshops and provides 1 on 1 digital photography coaching.
---
---