This page may contain affiliate links that pay me a small commission. There is no cost to you. You can review the affiliate statement at the very bottom of this page if you want more information. As an Amazon affiliate Canon Camera Geek may earn a small commission from qualifying purchases, at NO added cost to you.

Best Lens For t7i Camera
"Hello, i have a canon rebel t7i, and love doing street photography. I'm not so good at picking lenses tho. I have a fairly high budget and would like to have some suggestions on what lens i should pick."

Thanks for asking about the best lens for a Canon Rebel t7i. I've posted a number of articles concerning good lens choices for APS-C "crop" cameras like the t7i.

Shooting with the t7i gives you the option of shooting with either a Canon EF or EF-S lens.

Although I do very little street photography personally, I'll give you a few thoughts and suggest a few other articles to check out.


Canon t7i Lens For Street Photos
The best lens for street photography with a Canon t7i enables you to shoot under dimly lit environments and have a wide enough angle to get a good composition of street subjects.
In general, many street photographers like moderate wide angle lenses that have a large maximum aperture. Lenses that have a focal length of 35mm and a maximum aperture of f/2.0 or faster are a good example of this. With the 1.6x
Crop Factor
that gives you an equivalent angle of view of a 56mm lens on a full frame camera. A view like this is often referred to as a normal perspective.
1. Canon RF 35mm f/1.8 IS Macro STM
If you have an adequate budget this is a really sweet lens. It's fast and sharp for capturing those instant moments in time that define a great street photo. Although it's a fixed focal length (non-zooming) prime lens, it's also gives you the ability to shoot close-ups and enjoy some macro photography when you're not out on the street. Prime lenses are the sharpest lenses you can buy.
2. Canon EF-S 17-55mm f/2.8 IS USM
The normal "kit lens" that comes with the t7i is the 18-55mm f/3.5-5.6. This is the perfect range of focal lengths for street photography, but might come up a little short in terms of its maximum apertures. With smaller maximum apertures, you're forced to used either a slower shutter speed or a higher ISO to get a proper exposure with the smaller lens opening.
A great alternative is the EF-S 17-55mm f/2.8. It starts with a wider focal length of 18mm to include more of the environment in your street photos, but zooms to 55mm for those close shots that will isolate your subject for more of a detail shot. At f/2.8, it's not as fast as the 35mm or 28mm prime lenses that are f/2.0 or f/1.8, but still fast enough to shoot in dimmer situations.
3. The Canon Nifty Fifty Lens
Canon has several 50mm prime lenses which can be great to use on your t7i as well. You'll have the perspective of a moderate telephoto lens (80mm equivalent) for photographing subjects from a longer distance. You may be able to get some candids of your subject while they are unaware they are being photographed.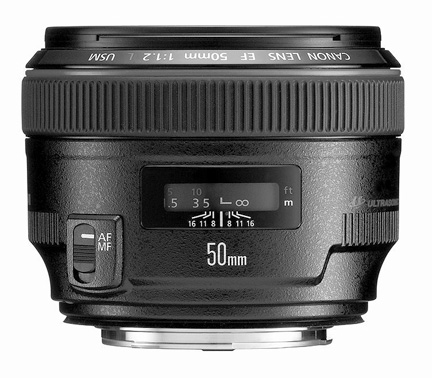 50mm F/1.2 t7i Street lens
These lenses are very sharp and you have several different version to choose from. The fastest is the super fast Canon f/1.2, with versions not as super fast, having f/1.4 and f/1.8 maximum apertures and being more affordable.
My personal favorite lens for my Canon 90D-same size sensor as your Canon t7i-is the
Canon 18-135mm USM Nano
. It's huge advantage is it's great range (7.5x) in focal lengths going from wide angle to telephoto. At the wide settings you can capture entire street scenes with your t7i as well as zoom in for head shots or grab distant subjects and bring them in close.
The 18-135nn lens' big disadvantage is that it's not that fast. The maximum aperture ranges from f/3.5 to f/5.6. I don't use it in dim situations very often, but I usually convert my street images to black and white where any digital noise from high ISO settings adds a bit of
emotional grain
to those images.
I need fast lenses when I shoot sports and the night time sky,so a fast lens for street photography is not a big factor for my own shooting style. Yours may be different.
Rebel t7i Lens Prices
You can check the current prices on Amazon as well as read the reviews of some of the photographers who've purchased these lenses:
Canon 35mm F/1.4 II
Canon 50mm F/1.8
Canon 18-135mm Nano
As an Amazon affiliate Canon Camera Geek receives a small commission from qualifying purchases, at NO added cost to you.
Your t7i is a fine camera and you have lots of choices for solid lenses. Have lots of fun with your street photography. Please let me know what lens you end up choosing for your Canon Rebel t7i. That feedback helps me get a feel for what my readers are looking for.
Thank you,
Bruce