This page may contain affiliate links that pay me a small commission. There is no cost to you. You can review the affiliate statement at the very bottom of this page if you want more information. As an Amazon affiliate Canon Camera Geek may earn a small commission from qualifying purchases, at NO added cost to you.

Canon 200-400mm Super Zoom Replacement For Canon 100-400 Mark II
by Stephen Baird-Parker
(Kidderminster, UK)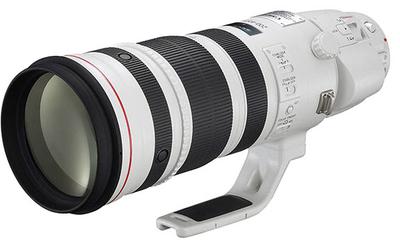 Canon 200-400mm Zoom With Built in 1.4x Tele Converter

I have a 100-400mm mk2 which is amazing. I am thinking of stepping up to a 200-400 with 1.4 ex. (tele extender)
One thing that I have noticed is that there are a lot of these available second hand.
I presume that after people have had the lens later trade it in.
So, the question is: what do people then trade up to? 600mm? 800mm?
I would really like to know before I buy the wrong lens.

Hi Stephen,

Thanks for your questions about upgrading from the Canon EF 100-400mm II. This is a fascinating topic because of the large amount of money involved.

First of all, I have to come clean and let you know I've never used the 200-400mm, although I took a serious look at it also. I graduated from a 400mm f/5.6, which I loved, to a 100-400mm Mark II also.

My biggest disappointment is that I lose auto-focus with 100-400mm f/4.5-5.6 combined a 1.4x II tele converter when used with a Canon 70D or a 5D Mark II.


Advantage of a Canon 200-400mm f/4.0
I've also considered a 150-600 Tamron (or Sigma), then a Canon 400mm prime f/4, as it's half the price of the Canon 200-400mm f/4.0 with tele extender that you're talking about. Certainly the f/4.0 maximum aperture of the 200-400mm lens is a big advantage of the lens, but is it worth the $10,999 investment?
On the surface, it's possible that there are many of the 200-400mm lenses available because many of the original owners were not thrilled with its zoom range? I have no data to support this, but the number of photographers who purchase an 800mm lens must be minuscule. It's more likely that they would get the extra magnification using a high power prime like a 600mm and pair it with a 1.4x or 2.0x tele extender,
Thanks,
Bruce