This page may contain affiliate links that pay me a small commission. There is no cost to you. You can review the affiliate statement at the very bottom of this page if you want more information. As an Amazon affiliate Canon Camera Geek may earn a small commission from qualifying purchases, at NO added cost to you.

---
Canon EOS RP Woke By Itself And Won't Turn Off
by Greg
(Adelaide )
Hi

Canon RP, sitting on shelf with power switch to OFF. 24-105 attached. OEM battery with near full charge.

Just turn itself On and now won't turn off unless battery door opened &/or battery removed (of course)

Things tried.
- reload v1.6
- downgrade to 1.5
- upgrade back to 1.6
- start with lens unattached
- start with no memory card
- disable wifi and forget bluetooth
- leave with switch ON, battery removed for over an hour
- change mode settings
- adjust power settings/time outs
- try ECO mode
- leave on and wait for battery to go flat

Literally none of this worked.

I have only OEM batteries and the unit has zero physical damage and has always operated flawlessly.

What confuses me is why it just awoke, by itself. It hadn't even been touched for over a week.

I'm a very experienced user and an Electronic Engineer and dev. But short of Factory Reset (painful) I'm all out of ideas before contacting Canon ($$).

So if you've got something I've missed. Hit me up.

Hi Greg,

Sorry for your troubles with your Canon EOS RP and it automatically and irreversibly turning on. Quite odd, hard to tell if a mechanical or electrical short. You've tried even more than I would have. It sounds like it's possessed.

A factory reset is worth a try, and I would definitely call Canon on this one.
---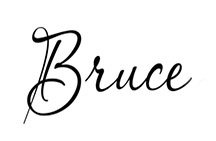 Bruce Lovelace is the publisher of Canon Camera Geek. Read more about him on the About Page. He also publishes how to articles and camera gear reviews at the Photography Tips website.
View some of Bruce's photos on Instagram  and Flickr.   Join the tribe of followers on YouTube. Bruce also runs photo workshops and provides 1 on 1 digital photography coaching.
---
---
---
---
---