Canon R6 Camera Wireless to Trigger 430EX III-RT Speedlite
by David
(Saint Augustine, FL, US)
This may sound like a silly question but...

I'm trying to use my 430EX III-RT Speedlite as a remote off camera without a transmitter in the hot shoe of my Canon R6? I thought the R6 had Radio Transmitter ability built in however, I can't get the flash to fire when it's not connected to the hot shoe. I need an additional transmitter or I'm not setting it up right?

Hi David,

Thanks for asking about using a 430EX III-RT as a remote flash with the Canon R6. To the best of my knowledge (at this moment) you need the flash trigger on the hot shoe. I'll dig into this deeper when I get a chance and I'll update this post accordingly.


Canon R6 Remote Flash Trigger
In order to trigger a 430EX III-RT flash you need to use a flash trigger on the the hot shoe like the one pictured below.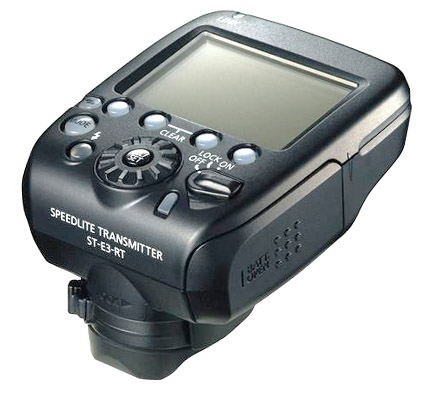 Canon ST-E3-RT Speedlight Transmitter
You can get the one made by Canon or you can get one of the knock-off transmitters from third party manufacturers.
David, I'm curious where you read about a radio transmission flash control that's built into the Canon EOS R6.
Warm Regards,
Bruce