This page may contain affiliate links that pay me a small commission. There is no cost to you. You can review the affiliate statement at the very bottom of this page if you want more information. As an Amazon affiliate Canon Camera Geek may earn a small commission from qualifying purchases, at NO added cost to you.

---
Canon tripod
by Pat
(New jersey)
Canon Tripod 1
"Hello I have a canon tripod got out of my mothers attic and I was just looking online to get an idea because I was going to list on eBay. And I'll search for canon tripods, and it just comes back tripods for Canon. Just wanted to see if you know anything about this item, or the value of it. I believe it is carbon fiber. Don't know if there's any way to email. But patlynn13@yahoo.com I would much appreciate any information. Thank you." - Pat From NJ

Hi Pat,

Thanks for asking about a Canon tripod. To the best of my knowledge, Canon has never actually made their own tripods, but has a few times attached their logo to 3rd party tripods for marketing purposes.

I have only been shooting with Canon equipment since digital photography started growing in popularity on the scene around 2002 and have never used a tripod from Canon. If you knew the exact model # it might help with searching for it elsewhere on the internet. The fact that it's got a nice tripod head on it and that it's a carbon fiber tripod will help its value.


Canon Tripods
The Canon tripod in your mom's attic is likely older than 20 years old. I wrote a post on Canon tripods quite a while ago, and at that time, Canon had stopped selling tripods with the Canon logo on them. Here's the post:
Canon Tripods
.
Good Luck,
Bruce
Join in and write your own page! It's easy to do. How? Simply click here to return to Ask The Canon Geek.
---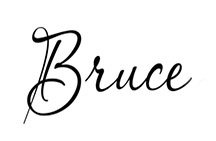 Bruce Lovelace is the publisher of Canon Camera Geek. Read more about him on the About Page. He also publishes how to articles and camera gear reviews at the Photography Tips website.
View some of Bruce's photos on Instagram  and Flickr.   Join the tribe of followers on YouTube. Bruce also runs photo workshops and provides 1 on 1 digital photography coaching.
---
---
---
---
---