This page may contain affiliate links that pay me a small commission. There is no cost to you. You can review the affiliate statement at the very bottom of this page if you want more information. As an Amazon affiliate Canon Camera Geek may earn a small commission from qualifying purchases, at NO added cost to you.

EOS R5 Corrupt Image Files
by Jennifer H
(Jackson, WI, USA)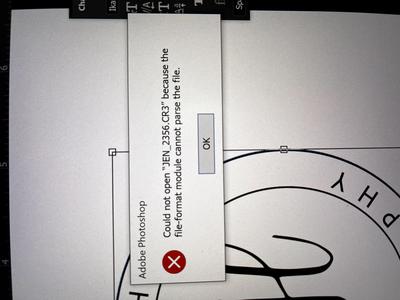 I have a Canon EOS R5 with firmware version 1.2.0 and RF 24-105 lens. I have an Extreme Pro 128GB SanDisk CF express card and an Extreme Pro 128GB SDXC UHS-I SD Card. About 90% of the files are fine. However, about 10% are corrupt. The preview of them is fine (except one that had pink across the bottom.) I get the following error in Lightroom: Lightroom had encountered problems reading this photo. OR The file appears to be unsupported or damaged. I get the following error in Photoshop when trying to open the file: could not open because the file-format module cannot parse the file. I have tried different memory cards and different card readers. I updated LR & PS. None of these things seem to matter.

Hi Jennifer,

Sorry for your troubles with your Canon R5. :-(

Unfortunately, corrupt image files can happen with any memory card and any camera, including the EOS R5. You should be encouraged that the previews are visible. That's a good sign.

Although not helpful to you right now at this moment, I'd encourage you to use both of the dual memory cards slots in the R5 when shooting. It's free insurance which can help you avoid this kind of issue. Even when you're shooting RAW, as I see from the photos you included, having duplicate copies is a good strategy. I do this quite often with my 5D Mark III.

I don't know if your camera can still read them either. Have you've thought about this? There are a few suggestions for you with respect to corrupt files from your Canon R5. First, don't work on the originals-work on exact copies of them.


How to Fix Corrupt Canon R5 Image Files
1. Copy them from your camera to your hard drive. There's a slight possibility this might help.
2. Try using the Canon Software for the EOS R5.
3. Have you tried converting them to DNG format first.
4. Use a third party software to fix corrupt RAW files. There are plenty of online vendors. I've never used one so I can't recommend one personally, Do your homework before using one.
I hope this helps. I'd be fascinated to see what help's and what doesn't. Once you've solved it, make sure to toss that potentially defective card. There's nothing worse than finding out any of your Canon EOS R5 photos are lost.
Good luck,
Bruce