This page may contain affiliate links that pay me a small commission. There is no cost to you. You can review the affiliate statement at the very bottom of this page if you want more information. As an Amazon affiliate Canon Camera Geek may earn a small commission from qualifying purchases, at NO added cost to you.

trying to find the shutter count on a Canon PowerShot G1X
by Dennis Hagerman
(Venice Florida)
"trying to find the shutter count on a Canon PowerShot G1X"

Hi Dennis,

You asked how to get a shutter count for the Canon G1X. I'm not sure if you can get an accurate shutter count with your particular Canon camera. I've search on many websites.

I've had other readers ask about getting shutter counts on the Canon EOS cameras, but never on a Canon "G" series. There are websites such as FreeShutterCount.com, but they don't list the G1X as compatible with their software.

Here's the report I got when I ran a shutter count check on one of my cameras.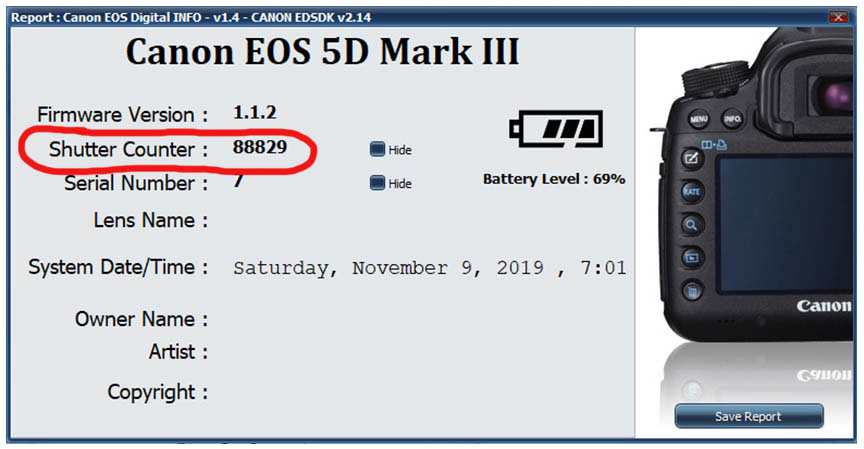 .
There is also open source software like
Magic Lantern
(which is beyond my technical skill level) that can be used to get
shutter counts
Canon and other camera makers are reluctant to make those shutter actuation numbers available. I'm not sure why.
Dennis, I know this wasn't the answer you were hoping for, but I don't know of a workaround for finding shutter count on the Canon Powershot G1X.
Thanks,
Bruce