This page may contain affiliate links that pay me a small commission. There is no cost to you. You can review the affiliate statement at the very bottom of this page if you want more information. As an Amazon affiliate Canon Camera Geek may earn a small commission from qualifying purchases, at NO added cost to you.

Best Canon Camera For Sports Photography
by Beth Storhoff
(Lanesboro, MN USA)
Hi Bruce

Thank you so much for sharing your expertise and time. I am wondering if there is a Canon camera that is best for sports photography. This would be partly in gymnasiums (basketball
Beth Storhoff

Hi Beth,

Thanks for your question about a good Canon camera for shooting sports. Canon makes several cameras that will work great for you as a sports/action camera, although so do other camera makers too. It's an easy answer for me to give because I have a new favorite Canon that I personally use for sports and wildlife

But first, I recently updated an article on my other photography blog that I think you'll find very helpful to read on Sports Photography Cameras.

I'll limit my answer to Canon cameras because that's what I know best and you mentioned some of the cameras you've looked at already.


List of Canon Sports Cameras
1. 7D Mark II.
Although it was a very popular camera amongst Canon shooters, the 7D Mark II is not the first on my list for shooting sports, but it would be close. It was released in 2014, which is ancient in digital technology terms, but its 10 frames per second is great for sports. You can still find new ones for around $1600 the last time I checked.
2. EOS-1D X MARK III.
The EOS-1D X Mark III is definitely too pricey for you. It
IS
an outstanding camera for sports-20 frames per second is crazy fast-but the price is over the top for everyone but the pro sports shooters. The price tags on these is still well over $6,000.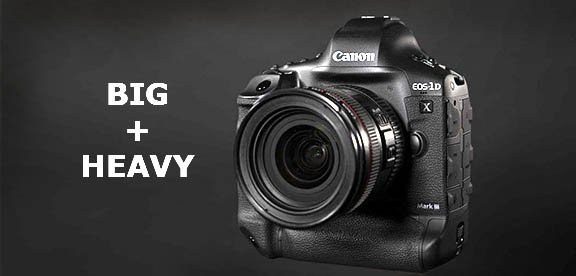 Ultimate Pricey Canon Sports Camera
They are also very big and heavy to tote around, especially for shooting outdoor sports where you'll be using a longer, heavier lens.
3. EOS 5D MARK IV.
Although the 5D M4 is an outstanding prosumer camera, I don't think it's the best choice for a sports camera for you either. It's great for shooting portraits and landscapes (my two passions), but for only 7 frames per second, you don't need to spend $2500 on a 5D M4 camera body.
4. CANON R5.
Sorry for repeating myself, but this is too high of a price tag to pay for your needs. Again, a great choice in terms of performance with fast focusing and fast frame rate, but you don't need a full frame sensor, duel memory card slots, 45 MP, or 8k video. If you got plenty of cash, go for it. You'll like the size. I'd rather see you save money on the camera body and invest in 2 or 3 quality lenses, at least one of which will be great for sports.
5. CANON 90D.
This is the camera I recommend to you at this time. I love how it performs shooting sports and wildlife as well as the more reasonable price tag. It has a very capable 32 megapixel APS-C crop sensor, shoots at 10 frames per second, and has the most recent updated focusing system. Costing around $1,200, you're getting a lot of camera for not a lot of price. Here's my article on the
Canon 90D
.
6. Canon R7.
This is an update to this list of Canon camera bodies that are good for shooting sports and action photos. The focus tracking on these cameras is remarkable and it's rated at 15 frames per second. It's a great value for such a sophisticated camera. Check out the
reviews
Also, congrats on being a passionate mom who likes to get involved with her kids sports.
Beth, for basketball photos, the key thing to do is to get a fast (large maximum aperture) lens to go along with your camera. Whatever you choose for your sports capable camera, please let me know why you decided on the camera you get.
All the best,
Bruce
CANON CAMERA BUYER REVIEWS ON AMAZON
As an Amazon affiliate Canon Camera Geek receives a small commission from qualifying purchases, at NO added cost to you.
Canon 7D Mark II
Canon 5D Mark IV
Canon Mirrorless R5
Canon 90D