This page may contain affiliate links that pay me a small commission. There is no cost to you. You can review the affiliate statement at the very bottom of this page if you want more information. As an Amazon affiliate Canon Camera Geek may earn a small commission from qualifying purchases, at NO added cost to you.

---
Canon Lens RF 100-400 F/5.6-8.0
Attachment To Canon Rebel t6
by Audrey Eades
(Mount Zion, IL, United States )
"Can the Canon 100-400mm F5.6-8 attach to my Canon Rebel T6"

Hi Audrey,

Thanks for asking about using an RF 100-400mm f/5.6-8.0 on your Canon Rebel t6. The response to your specific question also answers the broader question of whether any Canon RF lenses are compatible with EF, or EF-S DSLR cameras (like your Rebel t6).

Canon RF lenses cannot be adapted to fit Canon EOS full frame or APS-C Rebel "crop" cameras. RF lenses are designed to be mounted very close to the sensor of mirrorless cameras. The RF lens can't get close enough to the sensors in the Canon DSLR cameras because of the size of the mirror box in those DSLRs.

There are adapters (EF-EOS R adapters) to fit EF and EF-S lenses to mirrorless cameras. They are simple spacers that lengthen the distance of the EF and EF-S lenses to the sensor in mirrorless cameras and maintain a high level of communication between the lenses and the camera body.

That's not the answer you were hoping for, I'm sure. The RF 100-400mm lens is such an affordable way to get into wildlife, bird, and sports photography for new Canon mirrorless shooters.

Audrey, feel free to get back to me with any related questions about your Rebel t6 or RF mirrorless lenses.

Stay inspired. Shoot a Canon!
Bruce

RELATED LINKS

Lens Compatibility For Canon R Camera
Video on EF-EOS R Mirrorless Adapter





Join in and write your own page! It's easy to do. How? Simply click here to return to Ask The Canon Geek.
---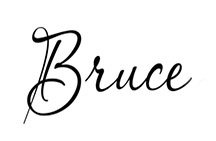 Bruce Lovelace is the publisher of Canon Camera Geek. Read more about him on the About Page. He also publishes how to articles and camera gear reviews at the Photography Tips website.
View some of Bruce's photos on Instagram  and Flickr.   Join the tribe of followers on YouTube. Bruce also runs photo workshops and provides 1 on 1 digital photography coaching.
---
---
---
---
---