This page may contain affiliate links that pay me a small commission. There is no cost to you. You can review the affiliate statement at the very bottom of this page if you want more information. As an Amazon affiliate Canon Camera Geek may earn a small commission from qualifying purchases, at NO added cost to you.

Connecting Canon SX120 to Computer
by Mary
(Maryland)
My computer won't accept my recently purchased used camera (Canon Point and Shoot SX120 (with Memory Card). My computer has been using an old Paint Shop 8 program without a problem.

I don't have software for the new camera, or an interface cable to transfer photos directly. I was told that software was not necessary for this upgraded camera; that there was probably a problem with the memory card supplied or my card reader, which I have been using without a hitch. I question that this is correct.

Do I have to have the software for the new camera in order to download pictures taken with this new camera? Or what is the most likely problem?

Hi Mary!

Sorry to hear that you're having an issue with transferring your photos from your SX120 memory card to your computer. I'm sure it's frustrating when you're trying to get your computer to recognize your Powershot.

It is true that you don't need to use the Canon software to upload your photos from your SX120 to your computer. Although you can connect a cable from your SX120 to a USB port on your computer, I recommend you remove the SD memory card from your camera, use your card reader and "File Explorer":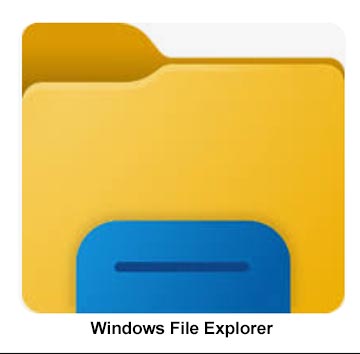 to find your SD memory card. Windows usually automatically recognizes when a device (or memory card) is attached to a USB and opens up a window for you. Your computer may not be set that way.
If you need to check the SX120 manual, or if you do decide to use the Canon software for your SX120, you can always go directly to the support page on the USA.Canon website:
SX120 Support
. Of course, if your memory card is worn or has malfunctioned, new SD memory cards are now
Dirt Cheap
.
Mary, let me know if this helps.
Good luck,
Bruce