This page may contain affiliate links that pay me a small commission. There is no cost to you. You can review the affiliate statement at the very bottom of this page if you want more information. As an Amazon affiliate Canon Camera Geek may earn a small commission from qualifying purchases, at NO added cost to you.

---
If Same Batteries Are Used in Different Cameras, Why Can't Battery Grips?
by Michael
(Hawthorne, CA, USA)
If my LP-E6 battery works in my 7D mark i and in my R6? why can't don't they make a universal battery grip? Money grab? $350 for a battery grip... I know the bottom of each camera profile is different, but ...
Thanks

Hi Michael,

I understand your frustration with Canon battery grip incompatibility consistency across different Canon camera models. You're not alone. I'm not a battery grip fan for a few reasons and that includes the one your commenting on.

Several of my camera purchases have been influenced by the compatibility of the regular LP batteries. It make it easier for me because I'm always equipped with two cameras out in the field.


You'd have to ask the geniuses who design the detailed and complex exterior shape and interior hardware for each specific Canon model of camera. It's possibly done to spur more sales of new grips. It's possible Canon is not tuned into the wishes of all the photographers out in the marketplace.


READ MORE:
Canon Battery Grips
What Are Battery Grips For

Good luck,
Bruce
Join in and write your own page! It's easy to do. How? Simply click here to return to Ask The Canon Geek.
---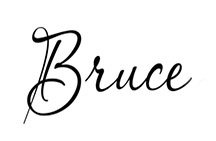 Bruce Lovelace is the publisher of Canon Camera Geek. Read more about him on the About Page. He also publishes how to articles and camera gear reviews at the Photography Tips website.
View some of Bruce's photos on Instagram  and Flickr.   Join the tribe of followers on YouTube. Bruce also runs photo workshops and provides 1 on 1 digital photography coaching.
---
---
---
---
---