This page may contain affiliate links that pay me a small commission. There is no cost to you. You can review the affiliate statement at the very bottom of this page if you want more information. As an Amazon affiliate Canon Camera Geek may earn a small commission from qualifying purchases, at NO added cost to you.

ND Filters For Canon EF M 18-150mm Lens
by Tiffany
(United States)
I have an EF M 18-150mm lens. I want to purchase screw on ND filters. What size is compatible? I'm confused about the sizing. Should I purchase 55mm?

Hi Tiffany,
Congrats on getting your Canon EF M 18-150mm lens. That's a great lens. Similar to my favorite "crop" lens, the 18-135mm, the EF M 18-150 is a great multipurpose lens. With a nice 8.3X zoom range from wide angle to telephoto you can shoot a large variety of subjects without having to change lenses.


Canon EF M 18-150mm Filter Size
The EF M lens takes 55mm screw-on filters. You'll have many choices for how powerful of an ND (neutral density) filter you want to use with your Canon 18-150mm lens.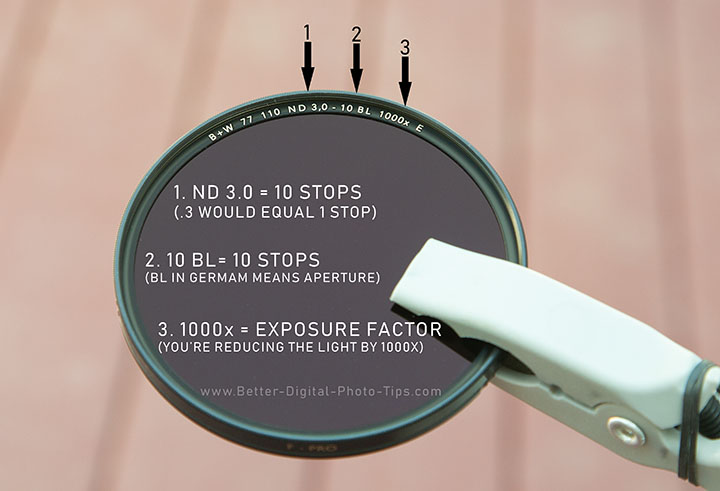 3 Ways to Describe Neutral Density Filter Power
Make sure you invest in a high quality neutral density filter for your mirrorless camera. The cheaper ones can often come with a color shift when you use them. Unfortunately, I made this mistake with a 10-stop ND filter.
The EF-M 18-150mm uses an internal focusing system. That means that the filter threads on the front of the camera do not rotate when you're focusing. That's very useful if you're shooting with a circular polarizing filter or any graduated lens filters too.
Hope this helps.
Good luck with your 18-150 lens!
Bruce
RELATED POSTS:
ND Filter Guide
Canon Lens Filters