Canon 7D with 8000 shutter count and 5 years old.
by Barbara
(California)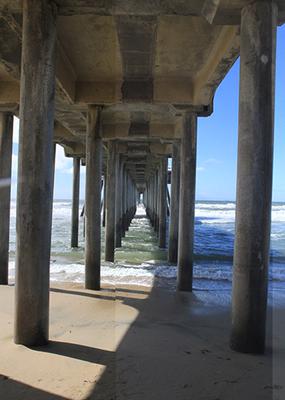 Split image #1 with Canon EOS 7D


We shot 100 images today and 4-5 of them look like a puzzle. The image is segmented and one part is lighter than the other. But the whole image is there.

Hi Barbara,
Thanks for your question about your Canon EOS 70D. Sorry to hear about your issue. I believe that you won't have to go trash your 70D and that it is repairable.

I vaguely remember another photographer having a problem like this and a firmware update solved the problem. It could also be an issue with the shutter sticking at fast shutter speeds. At faster shutter speeds the shutter is actually like a slit the travels in front of the 7D sensor and it may be a slight hesitation during exposure. It's possible a professional cleaning could solve the problem.

In either case, it's something I can't give you a definitive answer to. I have found the tech experts at Canon to be extremely helpful.

I was on the phone with them for about 30 minutes last week, regarding syncing my 70D to a laptop for use during a class on Basic Digital Photography that I am teaching at a local middle school. That's likely the third time in 2 years that I have used their expertise to solve a problem.

Canon customer service: (800) 652-2666

Please let me us how you make out. It may help another reader of the Canon Geek website.

Thanks,
Bruce



EOS 7D Accessories

Top Canon Cameras





Join in and write your own page! It's easy to do. How? Simply click here to return to Ask The Canon Geek.
Live Video OUT of a 7DMKII
by D Nelson
(Jefferson, NC)


"Can I use this camera as a live video feed to my mixer?"

Hi D Nelson

Thanks for you question about live video feed from your 7D Mark II. I had a similar question about live feed from my Canon 70D for a class that I was teaching and the best place I found my answer was with the friendly folks over at Canon: 800-OK-CANON (800-652-2666).

Good Luck,
Bruce


Join in and write your own page! It's easy to do. How? Simply click here to return to Ask The Canon Geek.
linking canon eos 7d to selphy printer
by Kate
(Australia )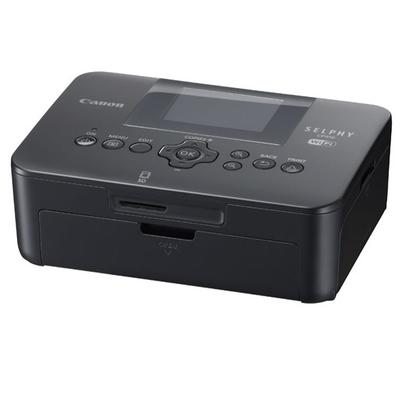 Canon Selphy CP910 Printer


I am wanting to link my Canon EOS 7d to a Canon Selphy CP910 is this possible? I want to be able to take a photo and print it instantly.

Hi Kate,

Thanks for your question to Canon Geek.The good news and short answer is yes.

The longer and more complicated answer is that you have a couple of options, both direct with an accessory and round-about indirect.


From the Canon website:
Mobile Device Printing: Easily print from your compatible iOS, Android and Windows RT devices with our free downloadable Easy-PhotoPrint app.3

AirPrint: Print wirelessly and effortlessly from your compatible iPhone, iPad, or iPod touch - no drivers needed!

WIFI®: Built-in Wireless allows you to print wirelessly from just about anywhere in the house.
Selphy CP910 Printer
I have no personal experience with this selphy printer, but here are some resources for you.
Here is the video describing the cool-as-heck but pricey wireless transmitter accessory:
7D wirless transfer Youtube Video
Here is the link to the printer on Canon's site:
Canon Selphy 910
Here is the Selphy 910 pdf manual:
Canon Selphy 910 pdf Manual
Canon's disclaimer from their website:

Disclaimer

1) Wireless printing requires a working Ethernet network with wireless 802.11b/g or n capability or a camera that supports DPS over IP. Wireless performance may vary based on terrain and distance between the printer and wireless network clients.
2) AirPrint functionality requires an iPad, iPhone 3GS or later, or iPod touch 3rd generation or later device running iOS 4.2 or later, and an AirPrint-enabled printer connected to the same network as your iOS device. A printer connected to the USB port of your Mac, PC, AirPort Base Station, or Time Capsule is not supported.
3) Requires Canon Easy-PhotoPrint for iPhone app, available for free on the App Store, Canon Easy-PhotoPrint for Android app available for free on Google Play, or Canon Easy-PhotoPrint for Windows RT, available for free in the Windows Store. Compatible with iPhone 3G, 3GS, 4, 4S, 5, iPad, iPad mini, iPod touch, Android devices running Android OS 1.6 or later, and Windows RT devices.
Good Luck
If you found this helpful, please link or share a page from my site on social media.
Thanks,
Bruce
Canon Camera Geek
Join in and write your own page! It's easy to do. How? Simply click here to return to Ask The Canon Geek.
Are Canon Lenses The Same For 7D vs 7d Mark II?
by Lauren
(Melbourne Australia)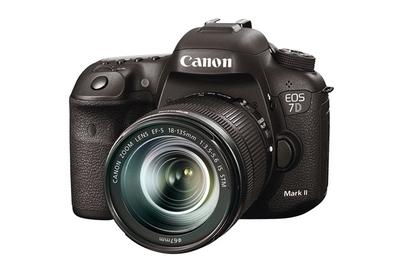 Canon 7D Mark II

Hello,
I have a canon 7D and want to upgrade to the Canon 7D MK2. Will the lenses I have for the 7D fit the MK2?

Hi Lauren,
Thanks for your question about lenses for your newer 7D Mark II. First of all, congrats for choosing a 7D Mark II. It's really a fine choice, being 5 years newer than your 7D. You'll like the added ISO sensitivity for shooting in dimly lit situations.

The quick answer is yes, your 7D lenses will fit your 7D Mark II. Both cameras use what is known as an APS-C sensor (or crop sensor). You're going to enjoy lots of upgraded features in the 7D MKII vs the original 7D.The new Canon 7D Mark II brings professional-level features and processing horsepower, Digic 6 vs. Digic 4 processing chip.

The original 7D used a 19-point, all cross-type AF focusing system, whereas the 7D Mark II uses a whopping 65-point all cross-type AF system.

Good Luck!
Bruce


CHECK PRICE ON 7D MARK II