Software That Tells M50 Settings like ISO F and Frame Rate
by Arif
(Auckland)
"Hi,
I have Canon M50 and wondering if there is any software that tell which settings are used in this video? I know if you press the info button on camera it tell a lot of thing but ISO is still missing if you shoot video.

Many thanks,"

Hi Arif,

Thanks for your question about viewing the M50 camera settings when shooting video. I found no answers in either the M50 camera manual, the Digital Photo Professional software, or the EOS Utility PDF manual either. I know that with my Canon 90D you can scroll down on your LCD in "full info" mode and see a lot of extra camera settings, but nothing about ISO.

I'd Contact Canon directly with your questions about seeing the settings during Canon M50 playback.


Technical Help for Canon M50
Canon Australia M50 Support
1-800-OK-CANON 800-652-2666 (USA)
Please let me know once ou find out, as this is a question I'd like to have answered too.
Bruce
Join in and write your own page! It's easy to do. How? Simply click here to return to Ask The Canon Geek.
---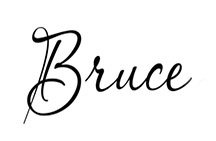 Bruce Lovelace is the publisher of Canon Camera Geek. Read more about him on the About Page. He also publishes how to articles and camera gear reviews at the Photography Tips website.
View some of Bruce's photos on Instagram  and Flickr.   Join the Tribe: YouTube. Visit the Canon Geek FaceBook Group. Bruce runs photo workshops and provides 1 on 1 digital photography coaching.
---
---