Upgrading From The Canon 100-400
Version I Zoom Lens to Version II
by John
(Cape coral, FL)
"I own the original Canon 100-400 4.5-5.6 L Lens but I am having focusing problems with that attached to my new Canon 90D camera.

Can my original 100-400 zoom (mentioned above) be modified or upgraded to the newest version of that lens and if so ...how much would it cost?"

Hi John

You cannot modify the Canon 100-400mm IS L to convert it to a Canon-400mm IS L II. You can see by the diagram below, comparing the version I that you have and the more recently released version II, that they have a completely different set of lens elements, arranged in a totally different design.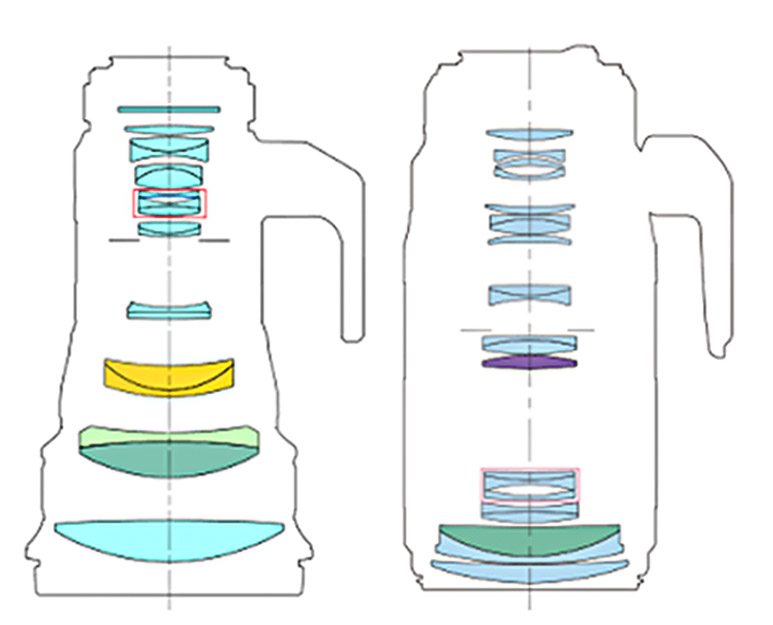 The focusing mechanism is different as well. The Canon EF 100-400 IS L was first released in 1998. The Canon EF IS L II was released in 2014. The version I uses a different zooming system. A telescoping design means that as you zoom from shorter to longer focal lengths the lens sucks in air.
Canon 100-400mm IS L and 90D Focusing Issue
Sorry to hear that you are having focusing issues with your 100-400 version I. It is likely not the fault of your 90D. I wonder if you can you test your lens with another Canon body to see if the focusing issue goes away or persists. I'd love to hear back from you on this.
Unfortunately, an upgrade of your version I would mean investing the significant amount of money to get the newer Canon EF 100-400mm IS L II.
Best Regards,
Bruce
Canon 100-400 II Uses
Canon 100-400 Image Stabilization