This page may contain affiliate links that pay me a small commission. There is no cost to you. You can review the affiliate statement at the very bottom of this page if you want more information. As an Amazon affiliate Canon Camera Geek may earn a small commission from qualifying purchases, at NO added cost to you.

---
About Canon 90D
by Quazi
(Dhaka, Bangladesh)
Like you, I'm also a Canon user and admirer. Granted, these cameras have their fair share of shortcomings however, there's nothing on earth that is devoid of this feature.

I own 5D Classic, 5DII, 1DIV, 7D and 90D. Bought the last one four days ago after thorough research. 90D is my most modern camera. I don't use still cameras of any other brand. Just for casual short videos; I use a Sony Handycam.

I use native lenses only which include four telephotos for wildlife photography, one wide-angle lens for landscape and group portraits, one fast prime which is the famous nifty-fifty for street and low-light shots and two kit lenses for travel purposes. Not interested in mirrorless cameras as of now. I'm 100% hobbyist photographer.

One question re the 90D. I came across an YouTube review wherein the content creator claimed this camera reduces the minimum focusing distance of lenses. Is this true?

Thank you in advance.

Quazi

Hi Quazi!

Thanks for asking about the Canon 90D and minimum focus distance. I'd love to comment on this claim about a closer focusing distance with the 90D. The specific lens you attach is what determines minimum focusing distance with your 90D, not the camera model.

Please comment back with the web address of the YouTube video on the 90D.

Thanks,
Bruce
Join in and write your own page! It's easy to do. How? Simply click here to return to Ask The Canon Geek.
---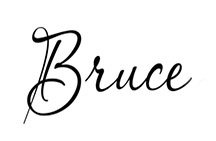 Bruce Lovelace is the publisher of Canon Camera Geek. Read more about him on the About Page. He also publishes how to articles and camera gear reviews at the Photography Tips website.
View some of Bruce's photos on Instagram  and Flickr.   Join the tribe of followers on YouTube. Bruce also runs photo workshops and provides 1 on 1 digital photography coaching.
---
---
---
---
---