Camera 50mm RF Lens Connection Issue
by Eduardo P
(Portland, OR )
I have a new EOS R camera. The other day I bought a RF 50 mm f/1.8 STM standard Prime Lens. And when I place is on my camera it is telling me " Attached Lens may not work Properly because it is not supported by the camera firmware. Please see lens manual or canon website for details". What do I do?

Hi Eduardo P,

Sorry that you're having problems with getting your Canon RF 50mm lens to work with your EOS R. As a new cmaera buyer you should not have to deal with such problems. I know it's frustrating. Sometimes firmware needs to be updated on your camera because new issues arise or new lenses are introduced after your camera was initially programmed.


How to Fix EOS R Connection issues
1. Call Canon directly. I've found that talking to a real person on the phone is the best way to go if you can.
2. Go to the Canon website and see instructions for updating the firmware.
Good Luck,
Bruce
Canon 50mm lenses
Canon Mirrorless
Join in and write your own page! It's easy to do. How? Simply click here to return to Ask The Canon Geek.
---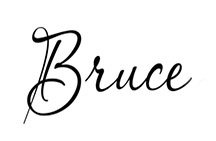 Bruce Lovelace is the publisher of Canon Camera Geek. Read more about him on the About Page. He also publishes how to articles and camera gear reviews at the Photography Tips website.
View some of Bruce's photos on Instagram  and Flickr.   Join the Tribe: YouTube. Visit the Canon Geek FaceBook Group. Bruce runs photo workshops and provides 1 on 1 digital photography coaching.
---
---