This page may contain affiliate links that pay me a small commission. There is no cost to you. You can review the affiliate statement at the very bottom of this page if you want more information. As an Amazon affiliate Canon Camera Geek may earn a small commission from qualifying purchases, at NO added cost to you.

Canon EF 100-400mm f/4.5-5.6L IS II USM Corner Sharpness
Hello,

I photograph old paintings (canon 5DS) and at the moment I use only primes. My favorite lens is the Canon 100mm 2.8 (not IS) macro. For me this is an extraordinary lens that satisfy me totally because I need every centimetre completely sharp and the edges are sharp like the center. But when I need to shoot a detail and get closer I see light reflections. This is why I'm looking for quite some time a longer lens but with the same sharpness on the edges.

I've tried 150mm sigma macro, 180 sigma macro, canon ef 180 macro but I was not satisfied with this lenses for the sharpness on the edges.

I was thinking about the Canon ef 300mm f4 IS USM and Canon 400mm f/5.6 USM (Canon 400mm f/5.6) and I have read many reviews and while I was reading, many users suggested the Canon EF 100-400mm f/4.5-5.6L IS II USM. Almost everyone wrote that this lens is very sharp and my question to who own it, is: can you tell me if the edges are very sharp?

I only shoot with the camera on the tripod.

I know that this lens is used for birds and sports where the corners are not so important but my need is to deliver a photo 100% sharp to an art historian where he can examine every squared centimetre.

The lens is expensive (and heavy) and I'm ready to make a sacrifice if the lens is what I'm looking for.



Canon EF 100-400mm IS II L Lens Sharpness
Thanks for your question about how sharp the edges are when using the Canon 100-400mm Lens. First, Read my post on testing the sharpness of my copy of the 100-400 lens:
Sharpest Aperture For Canon 100-400mm Lens
. It's a very sharp lens and I'm sure you won't be disappointed.
Secondly, You're shooting with the Canon 5Ds, a camera that is capable of recording tremendous detail. You could easily crop the image tighter while using your favorite lens for photographing the artwork, the Canon 100mm 2.8.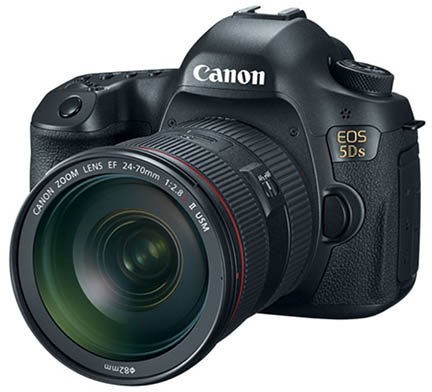 50 MP Sensor 5Ds
Provided you don't raise the ISO, you'll have plenty of noise-free pixels to get those detail shots you're talking about. I'm assuming you can use long exposures if you're using a tripod.
Canon 5Ds Lenses for Art Photos
1. CANON 300MM F/4.0
It may be tough to find a new one as they're discontinued, but you certainly find a used one out there in the marketplace. The 300mm focal length will give you 3x as much magnification as the 100mm f/2.8.
2. CANON 400MM F/5.6
I love this lens. I had this and loved the sharpness at wide open f/5.6, but upgraded to the 100-400 (after being disappointed with a Tamron 150-600). It super affordable. Here's my post on the
Canon 400mm f/5.6
.
3.CANON 100-400MM F/4.5-5.6
It's a great lens, but I don't think you need to invest that kind of money for this lens unless you'll also be using it for birds, wildlife, or sports photography too.
Good luck,
Bruce.
p.s. Let me know what you decide.