This page may contain affiliate links that pay me a small commission. There is no cost to you. You can review the affiliate statement at the very bottom of this page if you want more information. As an Amazon affiliate Canon Camera Geek may earn a small commission from qualifying purchases, at NO added cost to you.

Canon EF 70-200mm f/2.8L
by Mike
(Readfield, Maine, USA)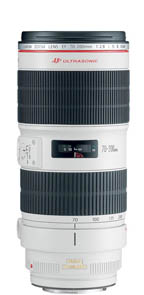 Canon 70-200mm f/2.8

"I am an intermediate amateur looking for a relatively fast lens for shooting sports in low afternoon light and under stadium lights. Here is my question: I cannot afford a new EF 70-200 f/2.8L IS II, so would I be better suited to try to find a refurbished (and more affordable) version of the IS II or to pick up the lower-priced version without the IS? "

Hi Mike from Maine,

Thanks for your question about the Canon 70-200 zoom lens!
The good and bad news is that you do have several options. Good, because you're not limited and go in one of several different directions. Bad, because it might be harder to narrow down to the one choice.

My quick answer is that with sports you need such a high shutter speed to freeze the action anyway that image stabilization is not that beneficial in my opinion. I actually only use image stabilization when I am shooting portraits in low light situations. My disclaimer though: I don't shoot a lot of sports. There are three major factor in making your decision.
1. What camera you own
Since you're looking at the 70-200, I'll assume you have a full frame Canon camera. If you don't, please get back to me as my answer will definitely change. Full-frame DSLRs do a much better job with high ISO settings.
If you have a really recently released Canon camera body, I'd unequivocally recommend an f/4 version of the lens. You only lose one stop of "fastness" going from f/2.8 to f/4 and you can crank up the ISO settings, get really fast shutter speeds, and get quite acceptable levels of noise in your photos. I rarely use an f/2.8 aperture. I find the depth of field so narrow at f/2.8 that I try to shoot at f/5.6 or f/8 whenever it's possible.
2. The Type of Sports You Shoot
Super fast-moving sports like soccer and football require really fast shutter speeds-I like 1/800 second and preferably faster. Slower moving sports like wrestling, softball, baseball, and track give you some opportunities to shoot a little slower because it's easier to anticipate the best timing.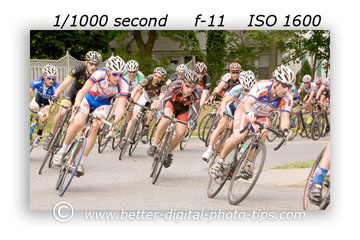 If you shoot indoor events like basketball or you're shooting under the lights at night, you may have to spring for the extra money and get an f/2.8 lens. You'll need to get every advantage you can in such a very low light situation.
3. Your strength and steadiness
The f/4 version of the Canon 70-200 is so light and so easy to handle. The 70-200mm f/2.8 was my first Canon telephoto zoom and I used it for likely 10 years before even getting an f/4 in my hands to do a comparison for the
CanonGeek
website. I literally started laughing when I first held the f/4 in my hands because it felt so light.
My Other Comments
I would definitely avoid the newest and priciest, go with a refurbished or a used lens. If you try an f/4 and you find it's performance comes up a little short, you can always sell it and upgrade to an f/2.8. The marginal advantages from an f/2.8 for you are outweighed its higher costs.
When I shoot high school soccer games I now switch back and forth my Canon 70-200 f/2.8 and a Tamron 150-600 with the
image stabilization switched off
on both cameras.
A 70-200 lens is not really a great sports lens. The maximum zoom of 200mm really won't get you close to the action, particularly with most outdoor sports. It would work well for wrestling, basketball, and tennis because you are usually physically much closer to the action.
I hope my perspective helps you make a good choice. Feel free to add a comment below.
Good luck
Bruce
RELATED POSTS
Canon 70-200mm F/2.8
Canon 70-200mm F/4
Canon 70-200mm F/4 Alternatives
Tamron 150-600