EOS 90d Video And HDMI External Monitor
by Michael
(United States)
"Canon eos 90d wont send 24fps to external monitor thru hdmi, only does 30fps is this fixable ?"
Hi Michael
Thanks for your asking if you can use an external monitor for shooting 24 fps video using the HDMI port.

Unfortunately, I have no experience with shooting my 90D video at 24 fps (firmware updated). I shoot my 90D video at 30, 60, and 120 fps. That's a question for someone more experienced and knowledge on using external monitors for video. I'll post this to the website and see if any other readers can help.

Good luck,
Bruce

Canon 90D Features
Canon 90D Slow Motion Video
Join in and write your own page! It's easy to do. How? Simply click here to return to Ask The Canon Geek.
90D HDMI Output
On the Canon 90D, the screen shuts down when an external monitor is plugged into the HDMI port.
Can this be overridden? eg. Have both the Camera Screen and Monitor both working without the Camera screen being deactivated?
Is there an item in the menu that can do this?

Thanks for the question about the 90D LCD turning off when you hook up an external monitor via the HDMI port.

No, to the best of my knowledge (no personal experience doing this), you cannot have the video signal sent to two viewers at the same time. There is no setting in the 90D menu to facilitate viewing on both screens.

Thanks,
Bruce

Canon 90D
---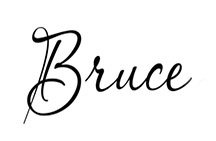 Bruce Lovelace is the publisher of Canon Camera Geek. Read more about him on the About Page. He also publishes how to articles and camera gear reviews at the Photography Tips website.
View some of Bruce's photos on Instagram  and Flickr.   Join the Tribe: YouTube. Visit the Canon Geek FaceBook Group. Bruce runs photo workshops and provides 1 on 1 digital photography coaching.
---
---