This page may contain affiliate links that pay me a small commission. There is no cost to you. You can review the affiliate statement at the very bottom of this page if you want more information. As an Amazon affiliate Canon Camera Geek may earn a small commission from qualifying purchases, at NO added cost to you.

Canon G15 Flash Not Working
by Cy
(Aberdeen, UK)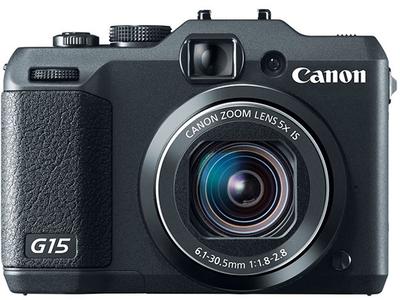 Canon Powershot G15


Hi,

I have had my G15 for a long time, the build in flash does pop up but doesn't flash at all and when I tried to take a photo with the flash, it wouldn't take any photos.

I just wonder if there's a chance you might know what has happened and is there a potential in fixing it? I understand that this is an old camera but I'm not ready to let go yet.

Thanks in advance!

Hi Cy,

Thanks for asking about your Canon g15 Flash. Sorry for your troubles. I understand why you like the Powershot G15. It has a lot of appeal as a pocket camera with some DSLR features built-in.

I was very tempted to get a G15 myself when I was upgrading from my Powershot G11, but wanted to get a bigger sensor in a similar sized camera and have been thrilled with my G1X Mark II (accept for the lack of an optical viewfinder). I think the only downside to the G15 is its fixed LCD screen.

The G15 specs I like the most are the ability to shoot RAW, the 12 MP sensor + Digic 5 sensor combination, the inclusion of an optical viewfinder, the really fast F/1.8-2.8 5X zoom lens, and all of the tradition physical controls on the top of the camera. It's really a fine camera in its category. Sadly, with the advent of powerful and capable smartphone technology and the demand for compact Canon mirrorless camera, you may have seen the end of the standard Canon "g" series of cameras.

Unfortunately, because of the cost of fixing a point-and-shoot camera like the G15, it's likely you'll be better off buying another camera.
How to Fix the Canon G15 Flash
It's possible, although VERY unlikely, that a battery that is producing a reduced voltage isn't powerful enough to charge up the capacitor enough to discharge the flash. You can test your current G15 battery's voltage with a meter or buy a replacement battery to test this theory.
It's more likely that either the G15 internal flash's capacitor or the flashes filament is the culprit. A Canon authorized service center would charge close to the same amount as getting a "new" used G15. The challenge is finding one that you'll know hasn't been used very much.
Canon Powershot G15 Alternative
I'm not saying buying used is a bad idea, just that it would be good to know a little about the history of a used G15 before you bought one. I don't know what your budget is-it's easy for me to spend your money-but you might consider a used G1X Mark II.
(This is a photo of my G15 alternative, a G1X Mark II)
They're really affordable now and are a big step up in image quality and durability. It will fit in a decent sized pants pants or jacket pocket. Another upgrade (and price) would be a Canon G7x Mark II. It's a great camera if you don't have to have a viewfinder-I really do prefer cameras with viewfinders.
How to make your G15 choice
Cy, It really depends on what features you like most about your Canon G15, how loyal you are to sticking with it, and your budget for fixing or replacing your G15. I hope this was helpful to you somewhat.
Feel free to contact me at Bruce(at)Canoncamerageek(dot)com
Bruce
RELATED G15 POSTS
Canon G15 Release
Canon G11 vs. G15