This page may contain affiliate links that pay me a small commission. There is no cost to you. You can review the affiliate statement at the very bottom of this page if you want more information. As an Amazon affiliate Canon Camera Geek may earn a small commission from qualifying purchases, at NO added cost to you.

Canon Lenses On Canon Cameras Compatibility
by Unknown Contributor
(No Where)
"Are all Canon lenses interchangeable on all Canon DSL's?"

Thanks for asking if all Canon Lenses Fit on all Canon Cameras. I'm assuming your question is about Canon DSLR cameras, but you should also know that there are now lenses with different mounts for Canon mirrorless cameras too. There were two types of Canon lenses to familiarize yourself with and they're more common. Here's the full post on the Canon Geek website: Ef and EF-S Lenses.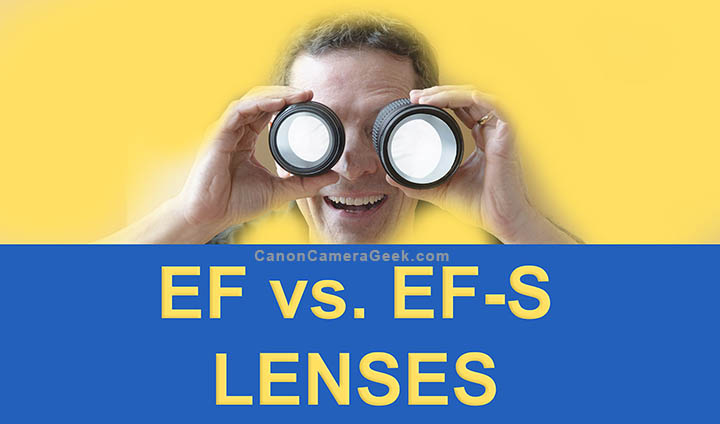 EF Versus EF-S Camera Sensor Interchangeability
Now that mirrorless cameras are becoming very popular, you should know about
All Lens Compatibility
. Here's the updated
Canon Compatibility Guide
.
Canon EF and EF-S Lens mounts
EF LENSES
. EF lenses will fit both the full frame Canon cameras as well as the smaller APS-C "crop" Canon cameras. In general, Canon EF lenses are bigger and more expensive.
EF-S LENSES
. EF-S lenses will only fit the smaller Canon crop sensor DSLR cameras.
Explanation of EF vs. EF-S video
I shot a short video on this exact topic, published it on Youtube, and have received a lot of comments that it was helpful. I think you find it very helpful in understanding the compatibility of Canon lens interchangeability.
Canon Lens Interchangeability
.
Here are diagrams that show you why all Canon lenses are not compatible with all Canon DSLR cameras: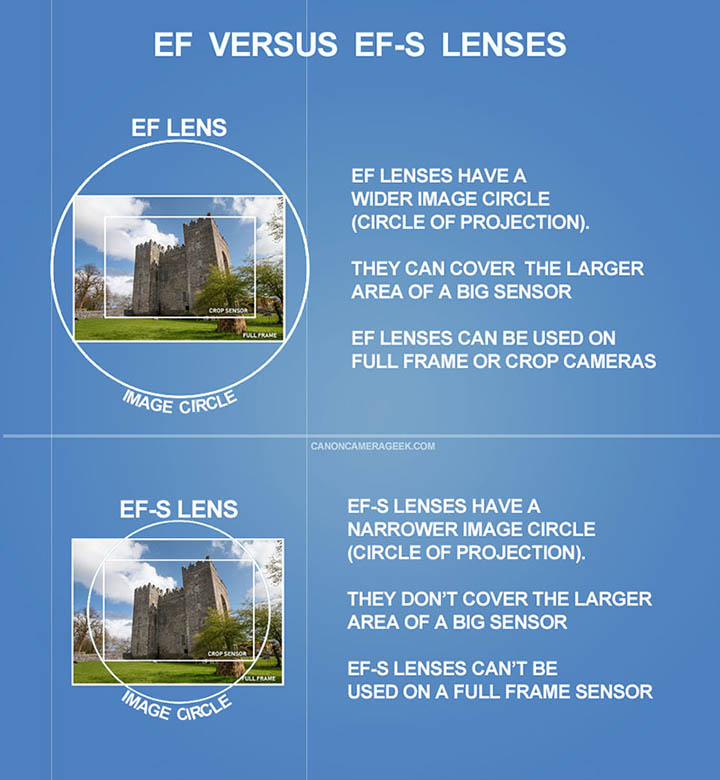 I hope this helps. Let me know if you have any further questions,
Bruce
RELATED:
Canon Lens Abreviations