This page may contain affiliate links that pay me a small commission. There is no cost to you. You can review the affiliate statement at the very bottom of this page if you want more information. As an Amazon affiliate Canon Camera Geek may earn a small commission from qualifying purchases, at NO added cost to you.

---
Question about the CF card.And bracketing pictures using a Canon Rebel Xti.
by Robert Santee
(Bloomingdale,NJ USA.)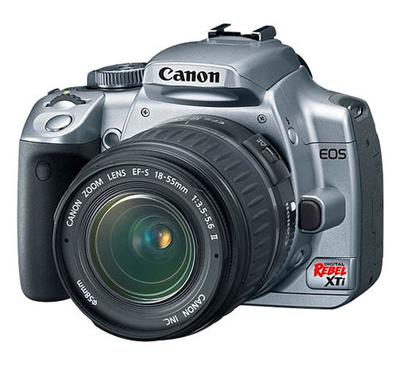 Older Silver Xti


Hi could you please tell me if i can use the CF card when i put it in my comptutor it does not transfir the pictures that are on the card,i have a older silver canon Eos rebel XTI. Is this the only way you can to do this is with the transfir wire that came with the camera?

Also whe you put the camera in the bracking mode what are the best apature to use whe the camera taks the three pictures.
Thanks for your help,
Robert Santee.


Hi Robert,
Thanks for your question.

Congratulations on using the Canon Xti. That's a camera that was released 10 years ago. In today's rapidly updating digital camera world that's ancient.

The Canon Rebel Xti (400D) still sells well despite it's age and has earned good praise from its many owners. Several questions have come in about the Rebel Xti over the last couple of months.


I am not exactly sure of what the issue is you're having with copying your images to your hard drive, but it is not a problem with your camera. If you can see the images on your Xti LCD screen, then the card is not corrupted.

This is how I transfer images from my cameras to my computer:

1. Make sure camera is off first.
2. Remove card from your camera.
3. Insert card into a CF card reader and connect card reader to your computer.

Most computers will "recognize" that you've inserted a memory card in and will automatically pop up a window so that you can either "copy" or "drag and drop" to the location on your computer you want.

If this doesn't happen you may have to go to "my computer" and find the memory card.


Robert, please feel free to email me directly at bruce at canoncamerageek.com if this doesn't help you.

The answer to your second question: The exact aperture you use does not affect whether the bracketing mode will work or not.

You have to choose the best aperture for the shooting situation that you're in and the results you want to achieve. Photographers usually pick the aperture they want based on the depth of field they want to achieve.


Bruce

Accessories for Canon DSLRs

Top Canon Cameras





Join in and write your own page! It's easy to do. How? Simply click here to return to Ask The Canon Geek.
Canon Rebel XTi Manual.
by Robert A Santee
(Bloomingdale New Jersey,USA.)
Hi I am trying to get a manual for my older canon camera model eos rebel XTI 400D, Can you help me with this. I lost my manual for this and I need it to reset my camera. Also, would you have a phone number for canon co. i hope I can get one I went to the free manuals for canon and put in the info but there are so many I looked for mine but could not find it thanks for your help, Robert Santee.

Hi Robert,

Thanks for your question about a camera manual for your Canon Rebel XTi. It's good to hear from you again! The XTi (400D) was a big step for Canon in the evolution of digital SLR cameras back in 2004. It's hard to believe that camera is 16 years old.

Here is the link to the page on Canon USA website with all the resources for your Rebel XTi: Canon Rebel XTi Resources.

Here is the USA Canon phone number: 1-800-652-2666.

Hope all of this helps with your XTi. Keep in touch!
Bruce

Battery Grip for Rebel XTi
Canon DSLR Accessories



Join in and write your own page! It's easy to do. How? Simply click here to return to Ask The Canon Geek.
Digital Rebel XTi Lens Aperture Blades Stuck
by Edda Scheving
(St Albans )
Hey, I was using my canon EOS 400D (T7) when oh t told me there was an error, error 99. I tried what I could to fix it and was unable to at first until after leaving it for a while with the battery and memory card removed, I wa sable to take a picture. This is whe I realised the issue was the aperture blades would not move and seem to he stuck. I don't have any other lenses and I was given this camera by my dad as he did not use it and have only recently gotten into photography. I was wondering if it is worth fixing this myslef or taking it to a shop t oh be repaired? And if I were to get it repaired how much roughly would it cost?
Thank you and sorry to take up any of you time.
Sincerely Edda

Hi Edda, Sorry to hear you're having problems with your Canon 400D (Digital Rebel XTi in the USA) Lens. I don't know what lens you have, but I'm guessing you have a 18-55 kit lens. If the blades in your lens are shot, you should just get a "new" used lens. There are a ton of them available and the are very cheap


Fix Canon 400D (Digital Rebel XTi)
If you have a problem with your XTi (400D) it's definitely not worth fixing. The Rebel 400D XTi came out in 2006. That's a dinosaur in terms of digital cameras and their progression over the last 15 years. Don't misunderstand, it's still a capable
APS-C Crop Camera
. It's just that a repair would be more than what the camera's worth.
Edda, I'm curious if you can take a photo with your cell phone of what the aperture blades look like.
Good Luck,
Bruce
Join in and write your own page! It's easy to do. How? Simply click here to return to Ask The Canon Geek.
---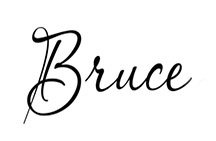 Bruce Lovelace is the publisher of Canon Camera Geek. Read more about him on the About Page. He also publishes how to articles and camera gear reviews at the Photography Tips website.
View some of Bruce's photos on Instagram  and Flickr.   Join the tribe of followers on YouTube. Bruce also runs photo workshops and provides 1 on 1 digital photography coaching.
---
---
---
---
---