Coloring


"Hi, I have the canon rebel t3i. it generally is good, but I am trying to take pictures of products like cosmetics or bottles and the color is very off from the actual item. How do I fix that? "

Thank for you question about the color balance on a Rebel t3i.

I personally shoot everything in RAW format and use the "k" setting for color balance. I match the color temperature to the lighting conditions and then tweak it in Photoshop lightroom or Camera Raw.

Your best bet is set the white balance using a gray card. Here is a useful article on how to set the white balance: Setting white balance on t3i.
Here is a link to getting a gray card: Gray card

Good Luck
Bruce

Rebel t3i accessories.


Join in and write your own page! It's easy to do. How? Simply click here to return to Ask The Canon Geek.
---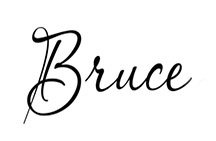 Bruce Lovelace is the publisher of Canon Camera Geek. Read more about him on the About Page. He also publishes how to articles and camera gear reviews at the Photography Tips website.
View some of Bruce's photos on Instagram  and Flickr.   Join the Tribe: YouTube. Visit the Canon Geek FaceBook Group. Bruce runs photo workshops and provides 1 on 1 digital photography coaching.
---
---