This page may contain affiliate links that pay me a small commission. There is no cost to you. You can review the affiliate statement at the very bottom of this page if you want more information. As an Amazon affiliate Canon Camera Geek may earn a small commission from qualifying purchases, at NO added cost to you.

---
How to Increase Background
Blur on Canon EOS 3000D


"How to increase background blur on canon eos 3000d camera."

Thanks for your question about getting more background blur when using your Canon 3000D. There are 3 ways to get more blur in your background. The key is to try to get the shortest depth of field when using any DSLR, including the 3000D. All of these can be done independently of each other, but will work much better if you do 2 or all 3 of them.

1. TELEPHOTO. Use the longest telephoto setting you can with your zoom lens or the longest lens you have if it's a prime lens. Assuming you received the standard 18-55mm kit lens with your Canon 3000D, you would zoom to the 55mm setting. That will help you separate your subject from the background.

2. APERTURE. Use the largest lens opening you can. This is the smallest f/stop number. That's probably f/5.6 at the telephoto setting if you have the kit lens. Faster lenses with maximum apertures of f/2.8 or f/2.0 help even more.

3. SUBJECT DISTANCE. The closer your subject is to the lens then the shorter the depth of field (range of things in focus). This is even more effective if your background is also very far in the distance.

Combining all 3 of these techniques will give you the blurriest background with your Canon 3000D. You can also get your background to go blurry when using your Canon 3000D by intentionally creating motion blur. Here's a good article explaining that technique: blur the background.




EOS 3000D DSLR Release Date
The 3000D camera was launched as an entry level DSLR in the India market early in 2018. It was a new entry in the "most affordable" DSLR category with Canon aiming at smartphone photographers looking for an upgrade to a dedicated camera.
The EOS 3000D has an APS-C sized sensor which makes it a little bit harder to blur the background, but you can still get great focus bokeh with it, particularly if you have a long telephoto lens or an very fast-wide aperture lens-to help.
I hope that helps.
Please respond back on how this answer helps you succeed with blurring the background with your Canon 3000D camera.
Thanks,
Bruce
Join in and write your own page! It's easy to do. How? Simply click here to return to Ask The Canon Geek.
---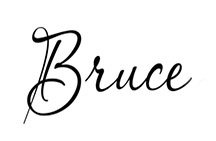 Bruce Lovelace is the publisher of Canon Camera Geek. Read more about him on the About Page. He also publishes how to articles and camera gear reviews at the Photography Tips website.
View some of Bruce's photos on Instagram  and Flickr.   Join the tribe of followers on YouTube. Bruce also runs photo workshops and provides 1 on 1 digital photography coaching.
---
---
---
---
---