This page may contain affiliate links that pay me a small commission. There is no cost to you. You can review the affiliate statement at the very bottom of this page if you want more information. As an Amazon affiliate Canon Camera Geek may earn a small commission from qualifying purchases, at NO added cost to you.

---
No Question - Just a Comment as a New Subscriber
From a 7D Mark II and T7i Shooter
by Fred
(Lancaster, NY, USA)
Hi Bruce,

I like your website. It is straight forward and understandable. I also glaze over at too much technical data.

The 7D Mark II and T7i are my current cameras. I use them at airshows. The 7D Mark II coupled with a 100-400 L II lens is used for aerial shots. The T7i is used for static display shots.

I plan to hold on to the 7D Mark II until a comparable mirrorless is available, one that focus as well or better than the 7D MARK II and is superior in all the other categories that matter (no interest in video).

I must admit, however, that I am concerned about the quality of the adaptor that will allow current DSLR lenses to work with mirrorless cameras. What I have read indicates there is no problem, but…

Thanks again.

Fred

Hi Fred,
Thanks for checking in and thanks so much for your kind words! Writing is always a challenge for me, but I'm glad you're benefitting from the Canon Geek website.

Your wish for a comparable mirrorless is not too far off. Hang in there. I kept waiting (and still am) for the right Canon mirrorless design to jump in too. I think the adapters are fine, even most of the 3rd party ones seem to be almost totally problem free.

My entrance into mirrorless was delayed when I updated from a 70D to a 90D. It performs just about as well as a mirrorless with frame rate on still photos (just like your 7D MII), focusing speed, as well as video capabilities. It's just not as small as the mirrorless camera bodies are.

UPDATE: Since this original post, I purchased the Canon R mirrorless. The adapter is simple an empty spacer with high quality electrical contacts that has no possible impact on image quality.

Keep in touch,
Bruce
---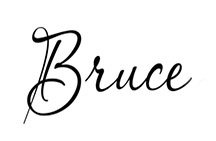 Bruce Lovelace is the publisher of Canon Camera Geek. Read more about him on the About Page. He also publishes how to articles and camera gear reviews at the Photography Tips website.
View some of Bruce's photos on Instagram  and Flickr.   Join the tribe of followers on YouTube. Bruce also runs photo workshops and provides 1 on 1 digital photography coaching.
---
---
---
---
---