90D Monochrome With Colored Highlights
by Dave
(Australia)
can I shoot in monochrome and highlight items in colour on my 90d. I know some cameras can do this

Hi Dave,

You want to know about using the monochrome setting on your Canon 90D to get a monochrome photo with color preserved in part of the photograph.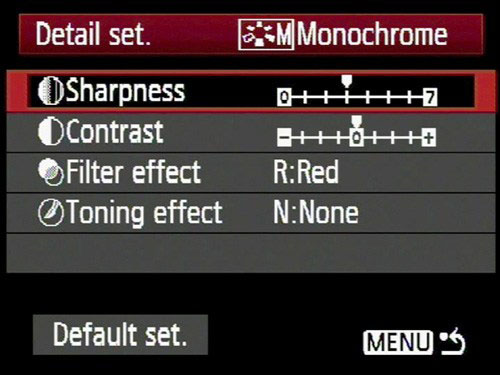 90D Menu For Monochrome Mode
I have never heard of that capability within the Canon 90D or any other camera, but it sounds like a great feature. I would love to find out more about partially colored images within the camera. I've always done full black and white or selective color/black and white hybrid photos using Photoshop or Canon's software.
Monochrome Kayaks - Alaska
Please get back to me and the other Canon Geek readers if you find more information on monochrome and partial coloring on the 90D (or other camera)
Thank you,
Bruce
CANON 90D
CANON 90D FEATURES
CANON 90D LENSES