CFast Memory Card's
Compatibility In Canon 5D Mark IV
by Nathanial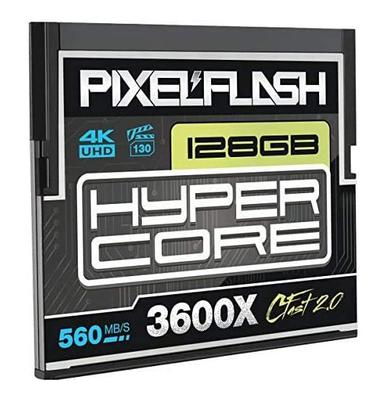 PixelFast CFast Memory Card
"Does a CFast Card work in the CF card slot of a 5D Mark IV?"

Hi Nathaniel,

Thanks for asking about the Canon 5D Mark IV and its ability to fit a CFast card.

Yes, it will fit fine and will record fast and furious. It sounds like you'll be shooting some serious video with your 5D3.

Have fun!
Bruce

5D Mark Iv Replaces 5D Mark III
Join in and write your own page! It's easy to do. How? Simply click here to return to Ask The Canon Geek.
Canon 5d MK 4 Back Button Focusing
by Ron Hawkins
(Kent UK)
Wgen configuring the above camera to back button focus, both the shutter button and the A/F on button show METERING, which button actually does the metering..


Thanks for your question about metering on the Canon 5D M4 while using back focusing. The 5D Mark IV is crazy sophisticated. I'm sometimes not sure if that is a good thing or a bad. I find the set-up too complicated. I don't have a 5D Mark IV in my posession to give you a first hand answer, but I did find some help.

Understanding metering on 5D Mark IV with back button focusing
You can have your shutter button do just metering or both metering and focusing, but I'm not sure about the options for the A/F button on the 5D Mark IV. Here is a video I found on
YouTube
that you should find helpful. It's a bit long and geeky, but it should give you your answer about back button focusing and metering buttons on your 5D Mark IV.
Please Ron, do let me know how this works out for you.
Best regards,
Bruce
Click here to read or post comments
Join in and write your own page! It's easy to do. How? Simply click here to return to Ask The Canon Geek.
Keep Separate Exposure for Photo and Video on Canon 5D Mark IV
by Sol
(Texas)
I have a canon 6D. I can change between video and photo mode and have different settings (iso, ss, exposure) in both, that's amazing because when shooting I don't mess up my video by forgetting to change back the fps when taking pictures.

My Canon 5D Mark IV however doesn't seem to have that option, unless there's a setting or upgrade for that, I would like to know how to do it. Being a more expensive body, I expected to have that function as well, that would for sure save me a lot of headaches. -Sol

Hi Sol,
Thanks for your question about switching settings between video and stills with your Canon 5D Mark IV and sorry for your troubles. It's a fascinating question. On both my Canon 5D Mark III and my Canon 70D, the settings for video and still images stay independent of each other.

I actually prefer it this way-setting them independently, but I understand your frustration. I like shooting my video at higher ISO rates to insure crisper video and don't have to be concerned about any noise since I'm not enlarging video to anything bigger than a computer screen.

I set my camera settings for the still photos based on the specific subject and conditions, often wanting a different f/stop to control depth of field differently than the video.


Canon 5D Mark IV Video Vs. Photo Settings
I don't of any specific way to change the default on your 5D Mark IV and don't know why Canon did it this way differently. When I can't find a trustworthy resource online to answer a technical question about Canon gear. I sometimes go directly to a trained Canon USA expert, the old fashioned way, by phone. 800-652-2666.
Good Luck,
Bruce
Canon Resources
Join in and write your own page! It's easy to do. How? Simply click here to return to Ask The Canon Geek.
---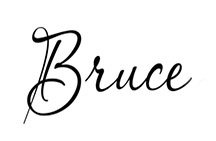 Bruce Lovelace is the publisher of Canon Camera Geek. Read more about him on the About Page. He also publishes how to articles and camera gear reviews at the Photography Tips website.
View some of Bruce's photos on Instagram  and Flickr.   Join the Tribe: YouTube. Visit the Canon Geek FaceBook Group. Bruce runs photo workshops and provides 1 on 1 digital photography coaching.
---
---