Canon 70D Manual
Looking for the Canon 70d manual?  
The free pdf download  for the canon digital camera manual is yours to have. This guide is very easy to get around in by using the table of contents or the index.
The Canon EOS 70D manual has a Quick Start guide on pages 6 and 7 that is very useful for beginners in a hurry to get a quick jump on taking photos.
Page 7 gives you a simple list and pages for the 13 main chapters. Pages 10-15 are a detailed Content list within each of those chapters and pages 16-17 are an alphabetized index of features in the Canon EOS 70D.     
The level of the sophistication with the 70D is staggering.  There are literally 31 pages of content in this user guide just on how to customize the camera to your specific settings.  
These include setting the customized functions; adjusting the focus sensitivity, tracking, and fine focusing; custom controls; and registering the menus.
free pdf 70D manual download
This pdf guide is 468 pages long and here is the link for the free download:
Canon 70D Manual.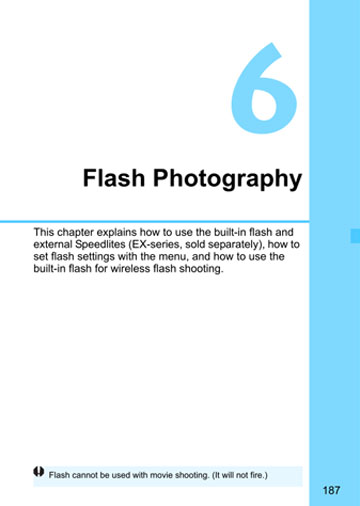 The 70D has the option of a variety of flash set-ups including the built-in pop-up flash as well as adding a separate Canon Speedlite.  
There are 27 pages of content in the guide covering the built-in flash, exposure, red-eye reduction, wireless flash, and speedlite settings.
The 35 pages in the manual that cover shooting with the LCD monitor are a complete waste for me personally as I do not shoot using LCD monitors.  I've been shooting with optical viewfinders for over 40 years and don't plan to change at this point.
I do use the information display constantly to review my images, histogram, and camera settings. With that said, this is a good section of the manual if you do shoot with the LCD monitor.
The  Canon EOS 70D camera kit that is sold with the EF-S 18-135 lens earns a whopping 95% on the Canon Camera Geek 4-5 rating scale. This is one of the highest ratings you'll find on this web site.
Guide Books for Canon 70D Camera
Canon 70D Manual Alternatives
Some photographers want to really turbocharge their success with their cameras and get in-depth camera books written about specific camera models.  These usually do an even better job explaining the when and why you would want to use a specific feature or setting.
Here are more thoughts about the best Canon 70D book.
Keep on shooting your Canon!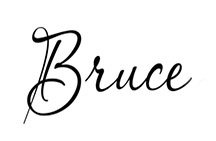 Bruce Lovelace is the publisher of Canon Camera Geek. Read more about him on the About Page. He also publishes how to articles and camera gear reviews at the Photography Tips website.
View some of Bruce's photos on Instagram  and Flickr.   Join the Tribe: YouTube. Visit the Canon Geek FaceBook Group. Bruce runs photo workshops and provides 1 on 1 digital photography coaching.
---
Back from Canon 70D Manual to Canon Camera Reviews Home Page
When I purchased my Canon EOS 70D I purchased only the camera body.  I already had a collection of LP-E6 batteries and the charger.  The printed manual, the Solution Disk, the Software Instruction Manual Software Disk, and the Camera Instruction Manual Disk that came in the box are all valuable resources to learn about the 70D