This page may contain affiliate links that pay me a small commission. There is no cost to you. You can review the affiliate statement at the very bottom of this page if you want more information. As an Amazon affiliate Canon Camera Geek may earn a small commission from qualifying purchases, at NO added cost to you.

---
Canon ef 70-200 f2.8L (used) or Canon rf 70-400 f4L (new) ?
by Vincent
(Montréal, Canada)
Hi Bruce,

nice website you have, i did not know it but I've bookmarked it for future reference!

I am also a Canon fan and I have recently bought an R6 as a gift to myself. I have bought a used (but mint) RF 24-105 F4/L as I had the first version of its EF sibling and just loved it.

I am now considering buying a 70-200. I have always wanted the Canon F2.8L but could not really justify the price. I pretty much convinced myself to buy the RF F4 version (new) since it's so small and would cover 90% of my needs, but I can now have an EF 70-200 F2.8/L III (used) for almost the same price, so I'm hesitant...

I would use it mostly for day to day shooting. I do shoot lots of soccer but since it's mostly during daytime and I needed a bit more reach, I bought an EF 100-400 for that. Coupled with an EF to RF adaptor and the R6 amazing sensor it fits my sports photography needs nicely.

I'm trying to be reasonable here ; seeing the prices are almost identical, what would you recommend ?

Thanks !

Vincent

Hi Vincent, Congrats on the splurge of getting yourself an R6. Great choice!

Check out the size comparisons I did for a post I wrote a few years ago. See the photo above. One of the biggest advantages of mirrorless cameras is their reduced size and weight. Unless you really desperately need that extra 1 stop of light, I'd highly recommend you go with the Canon 70-200 f/4.0.

Here are two posts you should read:

Canon 70-200mm f/2.8
Canon 70-200mm f/4

I think the 70-200 f/4 will feel better mounted on your Canon mirrorless R6, save you weight, space, and money. It sound like you are comfortable with buying pre-owned lenses-so am I. Your follow-up question be whether you should buy a new or used 70-200mm f/4?

I hope that helps.
Feel free to comment back.

Thanks so much for your kind words,
Bruce
---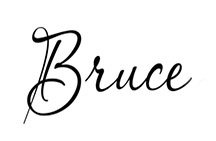 Bruce Lovelace is the publisher of Canon Camera Geek. Read more about him on the About Page. He also publishes how to articles and camera gear reviews at the Photography Tips website.
View some of Bruce's photos on Instagram  and Flickr.   Join the tribe of followers on YouTube. Bruce also runs photo workshops and provides 1 on 1 digital photography coaching.
---
---
---
---
---