This page may contain affiliate links that pay me a small commission. There is no cost to you. You can review the affiliate statement at the very bottom of this page if you want more information. As an Amazon affiliate Canon Camera Geek may earn a small commission from qualifying purchases, at NO added cost to you.

Canon EOS Vs PowerShot Camera Choice
by Nancy
(Oley, PA)
My 19 y/o grandson, an intermediate photographer, could use a good camera for his birthday. He's mentioned the Canon EOS and PowerShot. I need help selecting the right one.
Can you direct me?

Hi Nancy!

Thanks for your question about which is a better camera system, the Canon EOS line of cameras or the Canon PowerShot cameras. It's a tough question because Canon has so many different models within those two groups, and because they overlap each other in terms of quality and prices.


Canon EOS Vs Canon Powershot Comparison
The EOS line of Canon cameras is extensive (
Canon Cameras
) has interchangeable lenses in both DSLR and mirrorless versions.
The Powershot cameras, in general, are smaller, lighter, and cheaper to buy, but you're limited to the zoom range on the permanently mounted lens. I don't like the Powershot
"Bridge"
cameras at all because of their small sensors. If size is a really big deal, I love the Powershot G1X Mark III (I have the G1X Mark II) if you can afford the bigger price tag. It's got a nice big sensor for great image quality.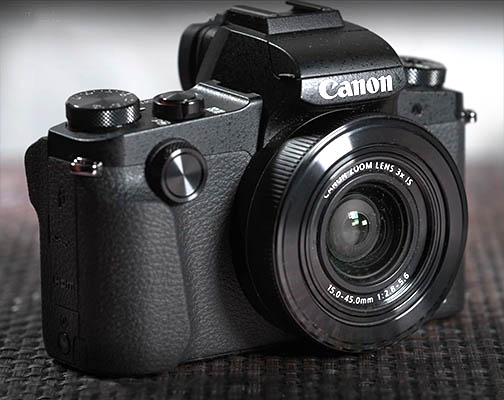 Canon Powershot G1X Mark III Camera
If your grandson may become serious about his photography in the future, then the EOS cameras with interchangeable lenses are a better choice. I love my
Canon EOS 90D
. The lenses will be cheaper for the 90D than the lenses you'd need for a full frame Canon.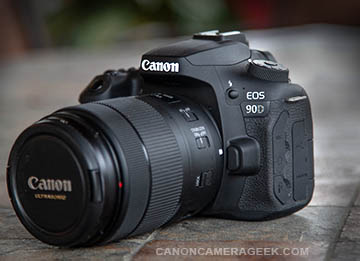 Canon EOS 90D Camera
If your grandson has mentioned Canon EOS mirrorless cameras, stay away from the "M" series of cameras and get one of the "R" series of EOS mirrorless. I'm real happy with my
Canon EOS R
and the image quality is amazing. It's a large full frame sensor camera, but with a relatively very affordable price tag for a camera with such a large image sensor. New RF lenses for the Canon R mirrorless camera are pricey.
Nancy, I hope that helps you some. It's challenging because there are so many choices in the Canon EOS and Powershot lines of cameras. I included the links below to those cameras on Amazon so that you can see the prices.
Feel free to email me directly if you have any other questions.
bruce(at)canoncamerageek.com
Canon G1X Mark III Price on Amazon
Canon EOS 90D Price on Amazon
Canon EOS R Price on Amazon