This page may contain affiliate links that pay me a small commission. There is no cost to you. You can review the affiliate statement at the very bottom of this page if you want more information. As an Amazon affiliate Canon Camera Geek may earn a small commission from qualifying purchases, at NO added cost to you.

---
Beginner going to beach....
I am a newbie. I understand, respect, and am so appreciative of your effort put into photography.
I have fallen in love with photos. I lost memory, it changes you.
Did research, best I knew how, and decided to by a Canon Rebel T3.
I am going to the beach, could you help me prepare? Must have accessories?
The camera came with one lens 18-55. Should I get something more?

Thanks so much for your blog. Very cool.
Christine

Thank for your question about beach photography and the Canon EOS t3.

Congratulations on buying a Canon t3 camera! A very affordable way to enter into the world of DSLR photography.

Having never met you, nor knowing what experience you already have with your photography, it's tough for me to narrow down to just a few tips. Also, don't know what kind of budget you have for accessories.

I did write an article on good Canon t3i accessories and it might be good for you to read that since the t3 and t3i are very similar in many ways: Canon T3i Accessories

Most of my beach photography involves posed family portraits with some candids, often of the children.
My biggest tip on that subject is to only shoot within the half hour before and the half hour after sunset for the best lighting. This brings in the need for higher ISO settings-you need to watch out for digital noise.

Secondly, as a portrait photographer, I only ever shoot with aperture priority settings. On the beach, because of all of the predominantly lighter tones I purposely set my camera to about 2/3 of an f-stop toward overexposure.
Sometimes I read articles from this site to get some fresh ideas: Beach Photography Tips


---
If you might be trying to photograph seagulls or other wildlife, a longer zoom would be helpful. You can pick up a lot of ideas on lenses like this one on Amazon
Tamron AF 18-200mm f/3.5-6.3 Macro Zoom Lens for Canon T3
---
Have a blast with your new Canon t3 camera.
Canon Geek
---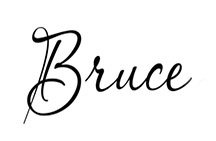 Bruce Lovelace is the publisher of Canon Camera Geek. Read more about him on the About Page. He also publishes how to articles and camera gear reviews at the Photography Tips website.
View some of Bruce's photos on Instagram  and Flickr.   Join the tribe of followers on YouTube. Bruce also runs photo workshops and provides 1 on 1 digital photography coaching.
---
---
---
---
---