This page may contain affiliate links that pay me a small commission. There is no cost to you. You can review the affiliate statement at the very bottom of this page if you want more information. As an Amazon affiliate Canon Camera Geek may earn a small commission from qualifying purchases, at NO added cost to you.

---
t5i radio trigger of 600ex-rt
by Martin Wormald
(Bradenton, FL)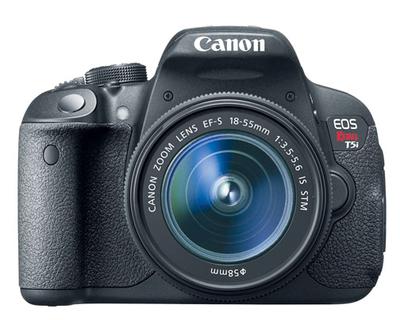 Canon Rebel t5i


"Can a canon t5i trigger a 600ex-rt by radio when the 600ex-rt is off camera? I have watched a YouTube video that showed how to do it ( I could not make it work). I also saw a posting on Google that said that camera did not have that capability."

Hi Martin,
Thanks for your question about the t5i-600EX-RT combination.

Although I don't own a t5i right now to test for you, I can tell you this.

The Speedlite 600EX-RT was a little "buggy" when it was first release in March of 2012. That was a full year before the Canon t5i (also known as the 700D and Kiss x7i) was released.


The better manufacturers, including Canon, do their best to insure compatibility between their cameras and accessories.

Canon has updated firmware since then, but I don't know when you purchased your 600EX-RT.

On that basis alone, it would make sense for the t5i to be able to trigger the 600EX-RT which came out a full year before.



From Canon's web site:

"Compatible cameras for remote firing
Canon EOS SLRs introduced in 2012 or later have revisions to their design that allows a connected Speedlite Transmitter ST-E3-RT or 600EX-RT flash to receive a radio signal and fire the camera directly through the contacts on the camera's hot shoe. Thus, all that's necessary for Remote Release or Linked Shot mode is to have either device mounted on the camera's accessory shoe, set it appropriately and you're good to go.

Here are the cameras that require no extra cords for these types of remote shooting:

EOS-1D X
EOS 5D Mark III
EOS 6D
EOS 70D
EOS Rebel T4i, T5i, SL1 and later models.



That information was found here: learn.usa.canon.com/resources/articles/2013/remote_camera_firing

I have found it very useful to contact Canon Tech Support with specific questions. If you are a serious Canon shooter their "Professional Services Membership" is worthwhile for expedited answers and service on cameras, lenses, and accessories.

Please let me know how you make out.
Good Luck!

Bruce

All Canon Speedlites





Join in and write your own page! It's easy to do. How? Simply click here to return to Ask The Canon Geek.
---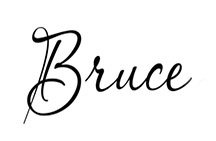 Bruce Lovelace is the publisher of Canon Camera Geek. Read more about him on the About Page. He also publishes how to articles and camera gear reviews at the Photography Tips website.
View some of Bruce's photos on Instagram  and Flickr.   Join the tribe of followers on YouTube. Bruce also runs photo workshops and provides 1 on 1 digital photography coaching.
---
---
---
---
---