This page may contain affiliate links that pay me a small commission. There is no cost to you. You can review the affiliate statement at the very bottom of this page if you want more information. As an Amazon affiliate Canon Camera Geek may earn a small commission from qualifying purchases, at NO added cost to you.

What Canon Camera to Take Wildlife Photos
by John
(MI)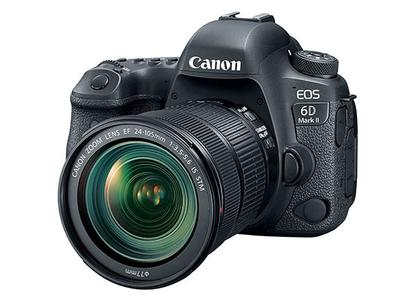 Canon 6D Mark II


"Does a EOS 6D mark II have the capacity to take wildlife pictures?...if so, what lens would work the best on it?"

Hi John,

Thanks for your question about whether your Canon 6D Mark II is a good camera for wildlife photography and what lens would work well with your 6D Mark II for the same purpose.

The quick answer is yes. The burst frame rate is about 6.5 frames per second which is good, not great, for shooting wildlife in motion. Pro wildlife photographers want 10 fps or more, but they're pros with a pro budget for the pro Canon bodies. I use a 5D Mark III with a frame rate of 6 fps (see the lion photo above) and don't feel like I've missed any great wildlife photos. Remember though, I don't shoot a ton of wildlife, definitely not birds in flight, which is the toughest wildlife subject to capture in a photo.

Secondly, your 6D Mark II is very quick with focusing, and that is the other component of a good camera for wildlife photography. With a full frame sensor, and the Digic 7 processor, your image quality is going to be excellent. You've got plenty of pixels and the low light noise at higher ISO numbers on the 6D Mark II is low.


Best Canon 6D Lens For Wildlife
Wildlife photography gets easier with the biggest and fastest Canon lens you can afford. I now use the Canon 100-400mm IS II for my wildlife photography. It's versatile, very sharp, and was within my own personal budget. I originally bought a Canon 400mm f/5.6 prime lens. It was super sharp, but I wanted to get the versatility of a zoom lens. I followed that with a Tamron(Canon Mount) 150-600mm, but I was disappointed with its sharpness. Other Canon wildlife shooters swear by it. Maybe I just had a bad copy? I've heard even better reviews on the Sigma 150-600.
Budget Canon Wildlife Lens
Canon has an older 75-300mm (click the photo above) and a Canon 70-300mm lens that might work for you. Affordable, but a little limited in reach, they're both a compromise, but with the full frame sensor on your 6D Mark II, you could crop the images in post processing.
If you want to get back to me with a more specific wildlife environment you'll be shooting in, as well as your budget, I could narrow down my recommendation for your 6D Mark II wildlife lens.
Good Luck,
Bruce
Canon 100-400mm Alternative
Canon Lenses
CHECK CANON 70-300MM PRICE ON AMAZON