This page may contain affiliate links that pay me a small commission. There is no cost to you. You can review the affiliate statement at the very bottom of this page if you want more information. As an Amazon affiliate Canon Camera Geek may earn a small commission from qualifying purchases, at NO added cost to you.

Which Canon Lens to Use With Lee Big Stopper Kit
by Jan
(Auckland NZ)
"I want to buy a Lee Big Stopper kit but don't know which lens to buy it for. I have both the Canon. 18-55, and the Canon 18 - 135.

I use a Canon 650 D. (Canon t4i).
I am going to Iceland to take photos of the waterfalls and scenery and would appreciate your expert advice.

I will be taking a longer lens for animals but don't want the Lee 10 stopper for that lens."

Hi Jan,

First of all let me tell you that I'm jealous-You're going to Iceland! That is so exciting. Although your 650D/t4i camera is almost 10 years old, it's still plenty capable to get some great images of an amazing photographic subject.

Secondly, thanks for asking my advice on which lens to use along with the Lee Big Stopper kits and your Canon 650D/t4i.

Canon 18-55mm VS Canon 18-135mm
There are 2 big differences between the 18-55mm lens and the 18-135mm lens. The 18-135mm is more versatile and eliminates the need to carry along mid-telephoto lens.
The 18-5mm kit lens takes 58mm screw on filters and the 18-135mm lens takes 67mm filters. The big thing is that the Big Stopper Kit you purchase should fit the lens you end up choosing. The neutral density filters like the one in the Big Stopper kit can give you great water motion blur like the photo below.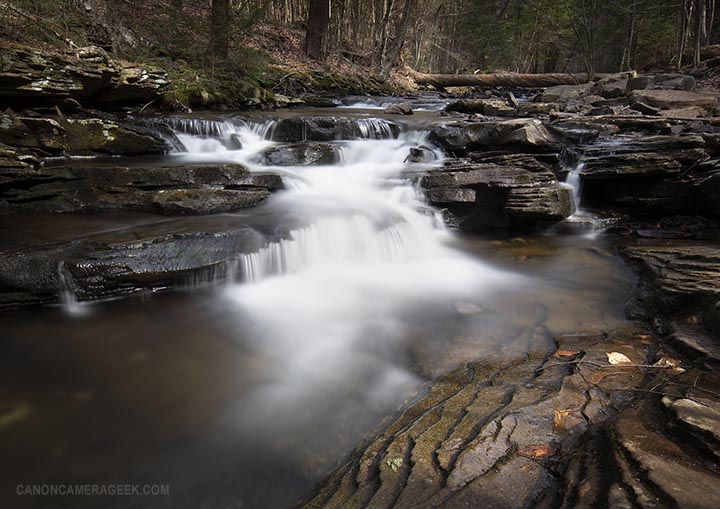 Wide Angle For Photographing Iceland
I'd also recommend you consider getting a wider angle lens to use on your 650D camera. Since it is a
Crop Camera
you have the narrower view. Your widest setting of 18mm is the equivalent view of a 28mm lens. That's not very wide for landscape photography. The Canon EF-S 10-18mm f/4.5-5.6 IS STM Lens is very affordable and will give you those ultra wide views of those majestic Iceland vistas.
Jan, feel free to ask me anything else with respect to this topic.
Warm Regards,
Bruce
Check Big Stopper price on Amazon
Canon 10-18mm Lens
As an Amazon affiliate Canon Camera Geek receives a small commission from qualifying purchases, at NO added cost to you.