This page may contain affiliate links that pay me a small commission. There is no cost to you. You can review the affiliate statement at the very bottom of this page if you want more information. As an Amazon affiliate Canon Camera Geek may earn a small commission from qualifying purchases, at NO added cost to you.

---
Choosing a camera
by Gigi
(London)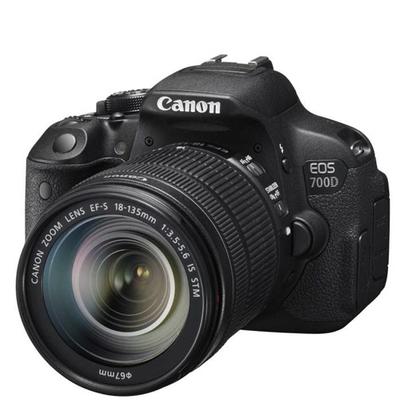 Canon 700D


I currently have the Canon 700D and looking to majorly upgrade.

I'm willing to spend up to £1200 approx, and focus mainly on family photography (which means busy, moving kids!) , general portraits, and every so often nature and landscape.
Im looking at the 7D mk ii , and the 6D - which do you think is the better option for me, and are there any other models i should consider?

The lenses i currently have: 50 mm, 85 mm and efs 17-55 mm

Thank you!

Hi Gigi,

Thanks for your question.

Your Canon 700D (t5i) is actually a pretty nice camera already. I like the 7D mark II quite a bit, but I don't think it's enough of an upgrade to warrant you spending the money on it.

It's interesting that you chose two 20 megapixel cameras to compare, the 7D Mark II and the 6D. I just think that you'll appreciate the full-sized sensor of the 6D over the 7D Mark II.

If you were shooting sports or action wildlife photography then I would strongly suggest the 7D Mark II over the 6D because of its much faster 10 frames-per-second speed. The 6D has only 4.5 frames per second.

The 6D with its full-frame sensor does require the larger EF lenses vs. the more affordable EF-S lenses, so that is a consideration for you too.

Full frame sensors perform better at high ISO settings which is good for you when you are shooting portraits in less than ideal lighting conditions and also when you are shooting landscapers around dawn and dusk when the light is so "sweet."

One more thought for you. You might consider adding a longer lens to your list of equipment before upgrading your camera. You don't have anything very long, although the 85mm (136mm equivalent) is a beautiful lens for portraiture.

Gigi, let me know if you have any other questions and please let me know what you decide to do.

Good Luck. Have Fun!
Bruce
RELATED POSTS
Canon EOS 6D
Accessories for 6D
Lenses For Your 6D
Join in and write your own page! It's easy to do. How? Simply click here to return to Ask The Canon Geek.
---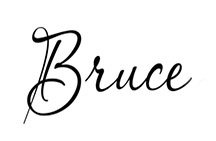 Bruce Lovelace is the publisher of Canon Camera Geek. Read more about him on the About Page. He also publishes how to articles and camera gear reviews at the Photography Tips website.
View some of Bruce's photos on Instagram  and Flickr.   Join the tribe of followers on YouTube. Bruce also runs photo workshops and provides 1 on 1 digital photography coaching.
---
---
---
---
---