This page may contain affiliate links that pay me a small commission. There is no cost to you. You can review the affiliate statement at the very bottom of this page if you want more information. As an Amazon affiliate Canon Camera Geek may earn a small commission from qualifying purchases, at NO added cost to you.

---
EXTERNAL FLASH
by PRIM
(LONDON)
Canon 600D Rebel T3i
I HAVE A CANON EOS 600D, I AM LOOKING TO GET AN EXTERNAL FLASH WHICH ONE WOULD YOU RECOMMEND NOT EXPENSIVE



Hi Prim, thanks for your question about an external flash for your 600d, which is known in America as the Canon Rebel t3i. This is a great question, as the 600D-T3i is both extremely popular and highly rated by Canon users.

External flashes usually are more powerful than the standard pop-up flashes on top of the camera and are almost always more versatile in terms of how to use them as well as accessories available to enhance them.

You have many available alternatives to the series of Canon Speedlites. There are several manufacturers that make quality flashes and generally they cost about 1/3 of the Canon Speedlites.

In order to narrow down your choices, there are 4 main questions to ask yourself.
1. Do you want it to have a bounce feature?
2. Do you want it to be able to swivel?
3. How much power do you need?
4. Do you have a strict money number as a budget?

Once you get real specific on features and price, then visit an on-line review site that gives actual customer reviews from buyers who have purchased flash units with your requirements.


Here is an article I wrote a while back that might be of some help:

Alternatives to Canon Speedlites


Please let me know what you decide on and why.
Good Luck
Canon Geek


Join in and write your own page! It's easy to do. How? Simply click here to return to Ask The Canon Geek.
Flash comparison
by Michael
(Williamsville.NY USA)
Hi. I was just wondering what you think of a comparison between the Canon Speedlite 430 dxii and the yongnuo YN560 II flash speedlight.

Hi Michael,
thanks for your question about the Canon Speedlite 430EX II.

The Yongnuo YN560 is about $200 cheaper, so it is tough to choose to spend about 4x as much on the Canon. The biggest complaint against the Yongnuo YN560 is its durability.

A small percentage of buyers had this flashgun stop working after only a short time and some had it not work right out of the box.

The Canon has had very few complaints.

By the numbers: the Canon speedlite had a whopping 96% 4-5 Canon Geek rating and the Yongnuo YN560 was an okay 86% rating.

If you are a shooting pro or shoot a lot of photos where you can't afford to miss a shot, you have to bite the bullet and go for the reliability of the Canon 430EX II.

If you want to save a lot of money, you could buy a Yongnuo YN560 right away, then buy another as a back-up at a different time or from a different seller to insure you are getting a different batch from the manufacturer.
You would be getting 2 for quite a bit less than one 430EX II.

Here is more on the Canon Speedlite 430EX II

Good luck with whichever accessory you buy!


Join in and write your own page! It's easy to do. How? Simply click here to return to Ask The Canon Geek.
Canon flash external power packs
by Des Berwick
(Summertown, SA, Australia)
Do you have to have batteries in the 580EX when you are using an external power pack? I assume you do, but I'd like to be sure. cheers, Des

Hi Des,

Thanks for your question about external batteries for the Canon Speedlite 580EX. The answer is yes. You do need to have batteries in your flash gun to have it work with an external battery.
Not only that, they must be charged as well.

I learned the hard way one time and had trouble completing an event because I made the mistake of having at least one dead battery inside my speedlite. The other thing you should know is that you should turn on your external battery before turning on the power switch on your Speedlite.

This will insure that the flash accesses the power from your external battery and not the batteries within your unit.

Good Luck
Join in and write your own page! It's easy to do. How? Simply click here to return to Ask The Canon Geek.
Can I use flash while videotaping on Canon G7X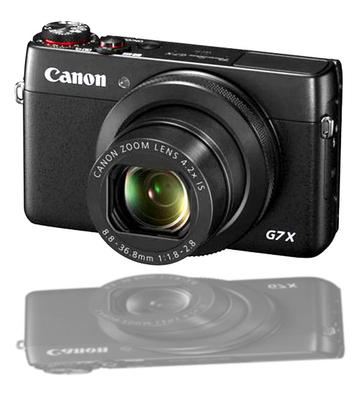 Canon Powershot G7X


"Can I use flash while videotaping using the Canon powershot G7X?"

Hi Donia,

Thanks for your question to the Canon Geek

It is usually not desirable to use flash during video shooting with any camera, including the Powershot G7X.

When shooting video, your camera is using the existing (ambient) light that is in the scene. Whether that is natural light, from the sun or another continuous light source like a light bulb, it's on constantly.

The light from a flash provides only a brief blast of light, often for only about 1/500 of a second. That light may not even be noticeable at all on a video, depending if it fires at the exact instant when the shutter is open.

When shooting video your camera is making 24 or 30 different frames per second.

The Canon 320EX is the speedlite that does have a built-in continuous LED light specifically for shooting video.

I hope my answer helps.


RELATED POSTS
Canon G7x Vs G1X Mark II
GX 1 or 2 and G7X
Good Luck!
Bruce
Join in and write your own page! It's easy to do. How? Simply click here to return to Ask The Canon Geek.
---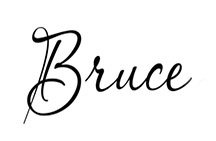 Bruce Lovelace is the publisher of Canon Camera Geek. Read more about him on the About Page. He also publishes how to articles and camera gear reviews at the Photography Tips website.
View some of Bruce's photos on Instagram  and Flickr.   Join the tribe of followers on YouTube. Bruce also runs photo workshops and provides 1 on 1 digital photography coaching.
---
---
---
---
---