Canon t3i Camera Tips
Not your boring, typical techniques, these Canon t3i camera tips are for you to turbo boost your digital photography creativity.  The Rebel t3i (along with other Canon camera models and other camera brands and models) have very sophisticated systems in place to insure you get a good photograph.
Of course you have to le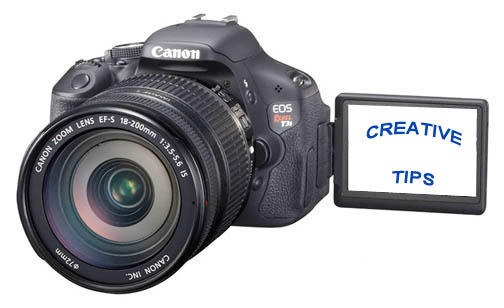 arn the basics first, the auto-exposure settings and various modes for different shooting sessions. The Canon t3i manual is a great source for those specific instructions on functions, dials and buttons.  

Best Canon t3i Camera Tips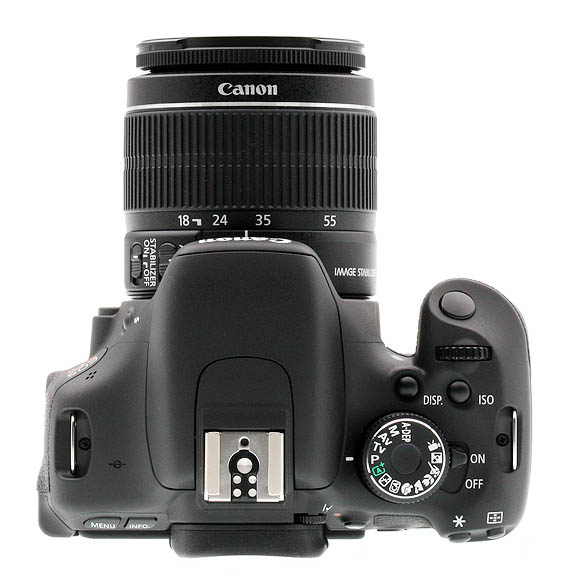 The Canon t3i camera tips in this post are not revolutionary, but they can help you become a much better photographer.
Using these 5 tips will have a real significant impact on the visual impact your photographs will have.
Your t3i is older now, in terms of today's fast-paced changing technology, but still remarkable capable of taking great photos.
---
1. use a book on the t3i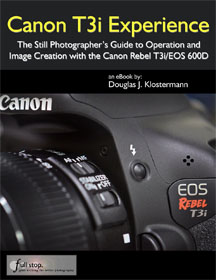 Canon t3i Book


A great avenue to explore is by getting your hands on a quality book dedicated to the t3i.
Without one, you'll miss out on so many of the built-in capabilities of such a sophisticated piece of camera equipment as the Canon Rebel t3i.
I believe in this so much that I wrote a separate post dedicated to books on your Canon t3i
Here are some specific ideas on that topic: Canon t3i Books and here are my specific tips on using this camera in a few creative ways that you might not originally think of.
2. Use The t3i LCD Rotating Screen
Use the flip out screen and take some really low angle shots.  Let's face it.  Many photographers don't want to lay down on their stomach to get creative with a ground level photograph.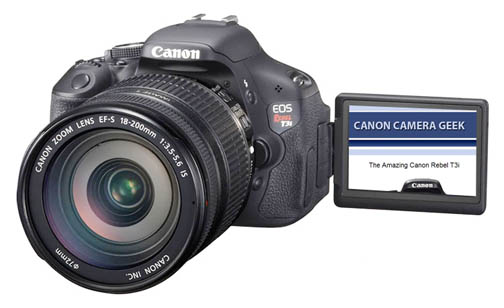 Use the t3i Rotating LCD Screen


A great feature of the Rebel t3i is its rotating screen.  You can get those interesting ground-level perspectives without having to be at ground level yourself.

On the flip-side of that, you can hold your camera high above your head, rotate the LCD screen and take a photograph shooting downward for a different perspective. THE MAJORITY OF PHOTOGRAPHERS shoot with their cameras at eye level and they all get the same perspective.
3. Try Shallow Depth of Field
Combine the close-focusing abilities of your favorite lens with a wide-open aperture (small f-stop number) to place emphasis on a nearby subject with selective focusing.
Shallow depth of field photos are often more interesting than the traditional photos where everything in the frame is in sharp focus.
Intentionally blurring the background through a shallow depth of field provides extra emphasis on your subject.  Here are some more shallow depth of field examples.

4. Set your Canon Rebel T3i on Raw Mode
The t3i is equipped with the ability to shoot "raw" and record regular jpgs at the same time in the "raw+large/fine" setting.  This gives you the instantly available jpg photos to crop, edit, adjust, or just share in the normal way, as well as process in a variety of ways afterwards.
With the RAW photos you can process them in as many different ways as you want to explode your creativity in many ways from one image. You can convert to black and white, adjust contrast, color, exposure, saturation, or just try a few preset special effects.
5. Use a tripod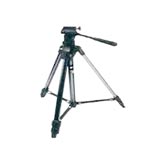 Use a Tripod


Okay, Canon Geek, why this tip?
Tripods can be used for steadying the camera. We know that.
One of the biggest benefits of using a tripod with your Canon attached on top isn;t usually discussed on photography blogs. Tripods are also great for getting you to slow down while you make your photographs.
Tripods force you to take more time in thinking about the photograph you are about to take. It's easy to quickly lift the camera to your eye, adjust the zoom and bam, press the shutter button.
Yes, using a tripod will let you use long exposures with night photography and intentional motion blur photos, get precise focusing with macro photography, and improve your videos too, but you;re probably somewhat familiar already with those perks. 
Try using a tripod to slow yourself down, take the time to look at your scene. Observe your subject, get particular with your composition, and create one great photo instead of using that quick point and shoot mentality.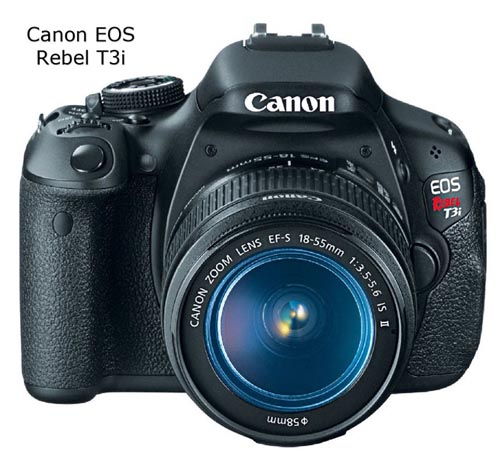 The Rebel t3i is one of those cameras that is still a great buy despite being a few years old in terms of its original release date.  
I sometimes wonder and scratch my head with some of Canon's decisions on new camera models.
This is not one of them.  They really nailed it with this one and I run into so many other photographers who have and love their t3i.  If you enjoyed this article on Canon t3i camera tips, please share it with others........
....and have fun shooting your t3i!


Bruce Lovelace is the publisher of Canon Camera Geek. Read more about him on the About Page. He also publishes how to articles and camera gear reviews at the Photography Tips website.
View some of Bruce's photos on Instagram  and Flickr.   Join the Tribe: YouTube. Visit the Canon Geek FaceBook Group. Bruce runs photo workshops and provides 1 on 1 digital photography coaching.
---
---
As an Amazon affiliate Canon Camera Geek receives a small commission from qualifying purchases, at NO added cost to you.