This page may contain affiliate links that pay me a small commission. There is no cost to you. You can review the affiliate statement at the very bottom of this page if you want more information. As an Amazon affiliate Canon Camera Geek may earn a small commission from qualifying purchases, at NO added cost to you.

---
Transfer Cable For Canon t3i
by Susan
Standard USB to Mini-USB Transfer Cable
"I have not been able to enjoy my Canon Rebel EOS Rebel T3i for too many years and now have forgotten most of what little I had taught myself. I need my camera now and am starting all over and need to be seriously involved with some special functions. (I have recently moved and now know never to let anyone else pack your belongings.) So far I have lost the manual and the transfer cable and both CDs.

I downloaded the manual, but today the question is about the transfer cable. I was not able to find an item number to identify which cable to order. How and where do I order a new one and be sure it is the right one for my camera?

The manual is not much help on moving photos from the camera to my computer. I seem to recall that is what this cable is for..... There are photos in the camera and I need them.

Thank you SO much in advance,
Susan"

Hi Susan,

Welcome back as a Canon camera shooter!

I'm still amazed at how many questions I still get about the ever-popular Canon Rebel t3i. Canon really pleased a lot of photographers when they released the t3i back in 2011.

Canon T3i Transfer Cable
The good news is that the cable you are searching for to transfer your images from your t3i to your computer is a universal one. It's a standard cable that has a regular USB terminal on one end and a standard Mini-USB terminal on the other end. I'll include the Amazon link below, but you can get them anywhere.
How To Transfer Photos From Your T3i
You've also got the option of using a card reader. I personally prefer the speed and less tangle of wires by not using a transfer cable. You can remove the SD memory card from your t3i and insert it into a USB reader and plug that directly into your computer using one of the USB ports.
Canon t3i SD Card Reader
Susan, let me know if this helps and if you have any other questions about how to transfer your photos from your t3i. Here's more on Canon
t3i Accessories
Have a blast....shoot a Canon!
Bruce
Canon t3i Accessories
PRODUCTS MENTIONED FOR YOUR T3I
(Amazon Affiliate Links*):
Transfer Cable For Canon on Amazon
SD Card Reader on Amazon
* Amazon Affiliate Links provide me with a very small percentage of the sale with NO additional cost to you. Please support me by using my links for any Amazon purchase. Thanks!
Join in and write your own page! It's easy to do. How? Simply click here to return to Ask The Canon Geek.
Downloading Pictures (From Canon t3i) to Computer
by Paul
(Chesapeake, VA)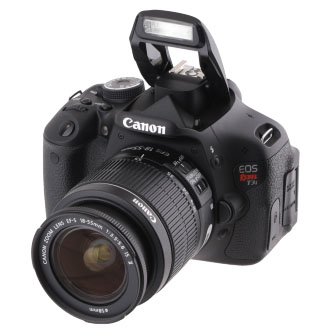 EOS Rebel T3i - 600D
"I have an EOS Rebel T3i EOS 600D. Have do I download pictures to a computer?"

Hi Paul,

You have a few options on how to download the photos from your Canon t3i to your computer.


Options to Download t3i Pictures
1. TETHER.
Use a USB cord and connect it from your computer to the mini USB port on the side of your t3i.
2. REMOVE MEMORY CARD.
Open the door to the memory car on the opposite side of your t3i, push the card in and it will release to be removed.
A. CARD SLOT.
Slide your memory directly into your card slot reader if your computer has one. (Both my laptop and my desk do)
B. CARD READER.
Insert your memory card into a USB reader that you then connect to a USB port in your computer.
Most computers are set to recognize the new "device" and pop up a window. If not then you'll have to find it my clicking on "my computer" and then clicking on the icon for your USB slot.
Once you see your t3i folder full of pictures you can drag and drop to the location you want on your computer
Paul, Let me know if this helps or if you need further assistance.
Thanks so much,
Bruce
Canon t3i Accessories
Is The Canon t3i Still a Good Camera
Join in and write your own page! It's easy to do. How? Simply click here to return to Ask The Canon Geek.
---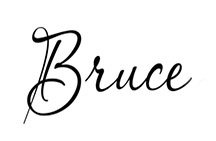 Bruce Lovelace is the publisher of Canon Camera Geek. Read more about him on the About Page. He also publishes how to articles and camera gear reviews at the Photography Tips website.
View some of Bruce's photos on Instagram  and Flickr.   Join the tribe of followers on YouTube. Visit the Canon Geek FaceBook Page. Bruce also runs photo workshops and provides 1 on 1 digital photography coaching.
---
---
---