Most helpful Canon Powershot SX260 Review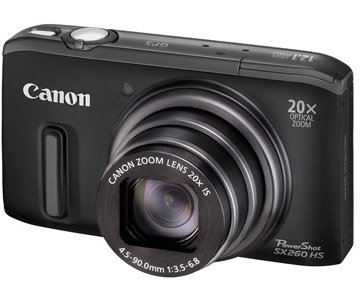 Canon SX260 HS Digital Camera
To get the most helpful Canon Powershot SX260 Review, go to Amazon  and look for the review that other reviewers voted as helpful.  The longer and more detailed it is, the more helpful it will be for you to read and consider. Here is a great example below.  
This particular review had over 1200 people say it was helpful.  I have to tell you.  I am an Amazon junkie.  I read a lot of reviews.  Many of them are worthless and some of them are a little helpful when researching a specific issue with a camera or other piece of camera equipment.
This one is extremely helpful if you are considering buying a Canon point and shoot camera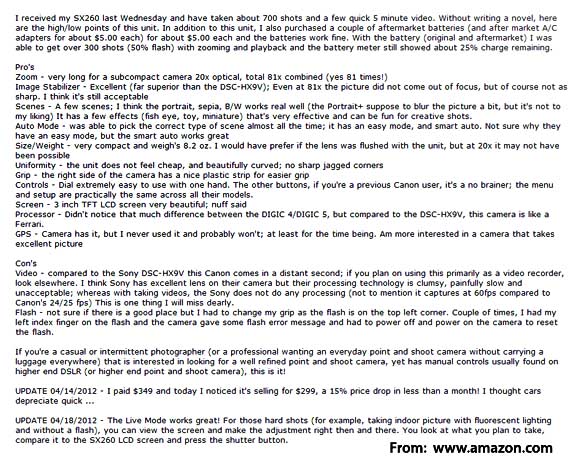 Link to Canon SX260 Reviews
Popular accessories include tripods, filters, batteries, memory cards and perhaps a tripod if you are doing more that just a few snapshots with your camera. Here are some thoughts on the Best PowerShot Accessories.
Happy Shooting!
Canon Camera Geek
Return from Most helpful Canon Powershot SX260 Review to Canon Camera Reviews
Go to Best  Canon Point and Shoot
Written by Bruce Lovelace
Bruce Lovelace on Google+