Who is the Canon 1D C for?
(Is The 1D-C Camera Worth The Money)
Why would anyone want a Canon EOS 1D C? After all, who is the Canon 1D C for anyway? It would be great if we had the ability to shoot video full time and be able to get really good still images.
Canon 1D C LCD Screen
Now you can! This post presents you with several reasons on why the timing might be right to get your hands on this seemingly outdated Canon camera. This is how Canon describes the 1D C on the USA.canon website:

"The Canon !D-C was the first Canon hybrid DSLR to offer onboard 4K motion imaging and Full HD motion imaging on CF cards, in a rugged, ultra-compact form factor."   It's worth the money because of it reduced price.

CANON 1D C CAMERA SPECS
IMAGING PROCESSOR
Dual DIGIC 5+ Image Processor
MAXIMUM FRAMES PER SECOND
14 fps Super high-speed continuous shooting
FLASH SYNC SPEED
Up to 1/250 sec.
MAXIMUM FRAMES-BURST
JPEG Large: 180
RAW: 38

Individual frame capture from video has been desired ever since the Canon 5D Mark II burst onto the scene. The Mark II got everyone's attention for its 1080p video and quality still image capture. That was state-of-the-art technology at the time.

CANON 1D C SENSOR SPECS
| | |
| --- | --- |
| RESOLUTION | 18.1 MP |
| RECORDING PIXELS | 5208 x 3477 |
| SENSOR TYPE | Full-Frame CMOS sensor |
| PIXEL SIZE | 6.95 microns square |
You can grab small stills from 1080p video. You could publish on the web, but they're not good enough for large prints. If you want quality printable stills from video you really need to start with 4k (4096 horizontal pixels). Here's a video worth watching on why it might be the right time to buy one now.
Biggest Benefit of 4k Video canon DSLRs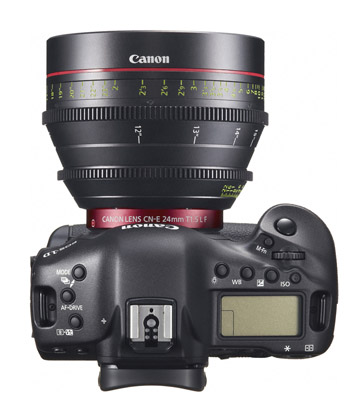 Canon EOS 1D C with 24mm Cinema Lens


Squeezing 4k video into a DSLR body let you boldly go where no one has gone before. You'll be able to capture certain scenes and compose in ways that you can't when using a dedicated video camera.
A second bonus is that the EOS 1D C take all of your Canon EF Lenses.
why it's UNDERRATED and why buy a 1D C Now:
And here's more support for the idea that a 1D-C might be something to buy now: 
The Ultimate "Hybrid" Canon Camera
Who is the Canon 1D C for?  You, if you want to be able to shoot eye-catching stills, dazzling video, AND grab still images from your video. Here's a written post with some very different thoughts on purchasing a 1D-C now.  
The big upside: you don't may have to sell your car to get one anymore. The 4k-capable 1D C at the time of this original post was about $8000. Now you can get one for less than $2000, at the time of this update: Best Canon 4k Video.
Have a blast.......shoot a Canon.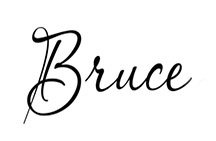 Bruce Lovelace is the publisher of Canon Camera Geek. Read more about him on the About Page. He also publishes how to articles and camera gear reviews at the Photography Tips website.
View some of Bruce's photos on Instagram  and Flickr.   Join the tribe of followers on YouTube. Bruce also runs photo workshops and provides 1 on 1 digital photography coaching.
---
---
---
---
---
---