What is the Best Cell Phone Camera?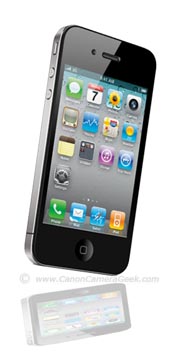 There are a few vital things to consider when searching for the best cell phone camera.
First, realize that there are two great features with cell phone cameras tha tare common to all cell phones:

First, if you have your cellphone with you, you automatically have you a camera with you. Granted the quality is not going to be the same as with a point and shoot camera or even better yet a DSLR, but it is surely the best choice for convenience.

Secondly, It's easy to share your photo with your friends. A good percentage of cell phones are smart phone and have the ability to attach and send photos via text or upload using an app.

For that reason, many people are now skipping the purchase of cheap point and shoot cameras. For those that want to take quality photographs, it's really a better idea to purchase a dedicated digital camera. Cell phone cameras also have their limitations.
You can't make exposure adjustments manually.
They don't have built-in optical zooms.
Although the megapixel count is way up, the size of the sensors is still quite small.
Before you impatiently go for the quick answer on your quest for the best cell phone camera consider this:
PRIORITIES. What's most important to you? Shooting videos or stills

FEATURES. HD Video, memory capacity, built in editing, special effects.

OUTPUT. What are you going to do with the final images? If it's only for Facebook or Instagram, you really don't need the cell phone camera with the biggest sensor.
BATTERY LIFE. How often do you have to charge your cell phone camera? Shooting video, sending attachments and using photo apps all chew up your battery power faster.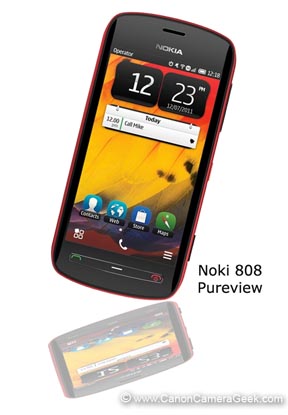 Some cell phone camera users could easily argue that the Nokia 808 PureView is the best.
It has a mind-boggling 41 megapixel camera sensor and Carl Zeiss optics. So the camera is amazing but I've heard some negative rumblings about the operating system.
If it struggles to load websites, has apps crash and you can't get your email in a reliable fashion, it may not be the best cell phone camera for you.

It would then behoove you to just buy a decent digital point and shoot camera for less than the price of a phone. You might consider a
Canon Digital Camera With Wifi
That will give you the best quality photos and camera features along with the ability to share them fairly easily.
That's the big question when comparing cell phone camera options. Do you want a great camera features and an average cell phone?
Or how about the absolute best mobile phone camera capabilities with a phone included as an afterthought? Most specs for recently-released cell phone cameras are very similar in terms of sensors, HD video capture,available mobile apps and sharing abilities. So how do you compare?
There are differences in the lenses that come with cell phones. The maximum aperture and the angle of view for the lenses can be compared.
Does your phone come with both rear and front-facing cameras? In scientifically run comparisons, the iPhone 4s and the Galaxy SII ranked high in quality of photographs but was beat out by the T-Mobile MyTouch 4G.
The T-Mobile MyTouch 4G had the worst video quality. Lots of factors, lots of choices. No easy answer.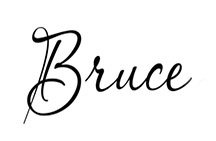 Bruce Lovelace is the publisher of Canon Camera Geek. Read more about him on the About Page. He also publishes how to articles and camera gear reviews at the Photography Tips website.
View some of Bruce's photos on Instagram  and Flickr.   Join the tribe of followers on YouTube. Visit the Canon Geek FaceBook Page. Bruce also runs photo workshops and provides 1 on 1 digital photography coaching.
Back to Best Canon Cameras
Back from Best Cell Phone Camera to Canon Geek Home Page

---