Canon Monopod 100
The only two monopods that Canon offers are the Canon Monopod 100 and the Canon Monopod 500 Floor Standing Monopod.  The Monopod 100 is a discontinued model and I've had a tough time finding one.
This post will give you the specs on the Monopod 100, but more importantly give you some great alternative choices for a monopod to use with your Canon camera.
The single most important of the monopod accessories is the monopod head. Getting a monopod that comes with a ball head makes the most sense. Some monopods, like the Canon 100, come with only the traditional mounting plate to attach to the bottom of your camera.
The Canon 100 got a Canon Camera Geek 4-5 rating of 93% which is a pretty high ranking for such an accessory that is not over-priced. If you are only supporting a point and shoot camera or a small DSLR a Professional Mini Ball Head Camera Mount might suffice:
Professional Mini Ball Head
Canon monopod 100 vs monopod 500
Canon Monopod 500
Lightweight aluminum construction: 1.1 lbs. (495g)
Extremely compact: 21 1/2 inches long (54.6cm) / Extends: 64 inches long (162.6cm)
Foam grip for comfort / Wrist strap for security
Adjustable ball-type pan head
Four quick-release leg locks & rubber foot for secure and stable photography
Canon Monopod 100**
4-section monopod that doesn't usually come with a ball head
Extends to 64.5 inches; folds down to 21.3 inches
Foam grip on the top leg section, a hand strap, and rubber leg tip
Weighs just over a pound

**The Monopod 100 is essentially unavailable at this time from most online retailers.  You may have to purchase used if you really want to have one.
Both the 100 and its replacement, the Canon Monopod 500 come with ball heads.  They are intended for light camera-lens combinations.  Some buyers have used sandpaper on the ball head to reduce the tendency for slippage.
The monopod 100 is great to use to stabilize your camera, particularly when you have one of the large Canon Camera Lenses attached or you have a slow shutter speed and you want to minimize motion blur.
Monopods are also good to use when shooting video or stills when you want to follow the action by panning without sacrificing the support.  For more stability and even slower shutter speeds, you will want to use one of the Canon Tripods.  Tripods are better for stationary object and time exposures.
Both of these accessories are good for reduced neck, back and arm strain. The ball-head is the single most important of all the monopod accessories to have.

Another benefit of using a monopod:  having just a single leg and no center post means you now have an accessory that is less than 1/4 of the weight of a tripod.
NON-Canon monopod options
Canon does a great job with designing, making, and selling digital cameras, but they don't specialize in the best monopods. There are a ton of better choices ourt there in cyberspace that will serve you better.
I have 3 different monopods to use with my Canon equipment and NONE of them are made by Canon. To get a taste of the variety of  alternatives to Canon monopods, just look at a few of the ones being advertised on Amazon:
The links above are affiliate links, meaning I receive a small commision should you decide to purchase from one of those vendors. There's no cost to you-just a little financial thank you to me from those vendors.

Keep shooting your Canon!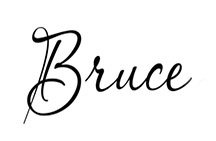 Bruce Lovelace is the publisher of Canon Camera Geek. Read more about him on the About Page. He also publishes how to articles and camera gear reviews at the Photography Tips website.
View some of Bruce's photos on Instagram  and Flickr.   Join the tribe of followers on YouTube. Bruce also runs photo workshops and provides 1 on 1 digital photography coaching.
---
---
---